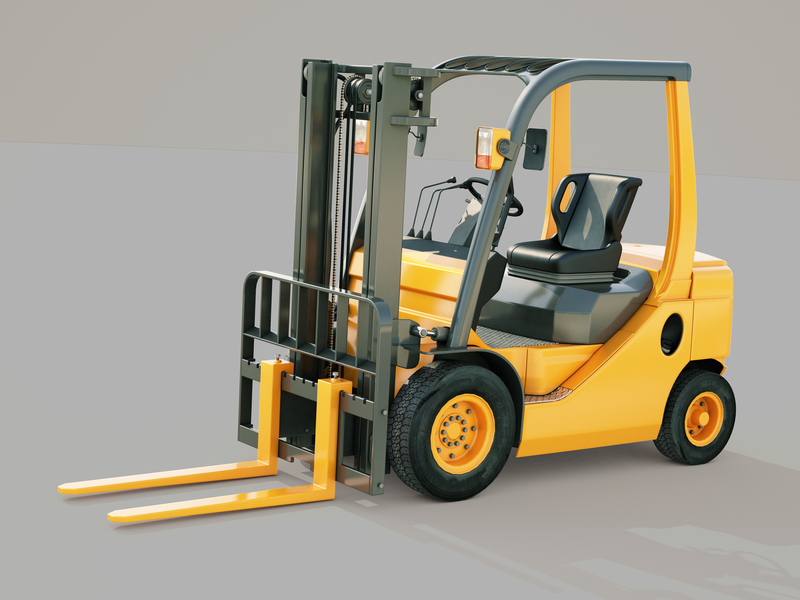 At Singapore ForkLift Service, we offer the best forklift rental solutions for both small, medium and large scale businesses involved in the storage and handling of goods. Renting a forklift usually has numerous advantages that will save your business from expensive operational costs while also making sure that the work is done right. With our forklift rentals, you will be able to significantly improve efficiency in all operations with the least risks for greater productivity.
Our company operates on the proper understanding of diverse customer needs when it comes to forklifts. And, we always strive to provide rentals that can meet the demands of various businesses. We are always very keen to listen to all the needs of each client and craft the most suitable solutions that can help you push your business to the next level without a lot of effort. Through all these, we have always been able to offer the perfect forklift rental solutions for many businesses across Singapore.
We are the most reliable partner that you can always count on for the best forklift rental solutions in Singapore. Our company offers forklifts for hire on very flexible terms to enable you have an ample time in handling all your operations without feeling pressured. And, we can always go out of our way to deliver just the perfect forklift rental to suit all your activities. Besides, all the forklifts that we offer for hire are tested and proven efficient for the best performance in every task.
There are lots of benefits that you are always guaranteed whenever you hire a forklift from our company. The following are reasons to always acquire a forklift rental from us;
Short Term and Long Term Forklift Rental
With us, there is always no limitation on how long you can hire a forklift because, we understand that warehouse operators usually have different schedules and workloads to handle. We provide forklift rental on both short and long term basis to enable you plan and conduct your operations as desired. With a forklift rental, you are free to work whenever you wish and also as long as you need, based on the kind of activities that you are involved in.
In case you already have forklifts but, experience an unexpected increase in the amount of work to be done, hiring a forklift would be the most viable option. This will enable you to handle all the tasks in a short time and, also without spending more on operations. Whether you need the machinery for one day, week or other short term basis, we can always make it happen.
Long term rental is recommended when you are expecting an increase in workload over an extended period of time but, do not readily have adequate forklifts to handle all the work. Our company can provide a forklift rental for several weeks, months or even the whole year, depending on the duration of your operations. In both short term and long term basis, you will only pay for the particular number of days that you have spent with the machinery, hence, very economical.
Forklifts in the Best Working Conditions
In order to ensure that you are able to significantly reduce downtime and avoid inconveniences caused by frequent forklift breakdown or malfunction, all our forklifts are regularly maintained. We do not just rent out any forklift but, always make sure that each is properly inspected, tested and certified efficient for operations before it is delivered to you. As a result of this, you will always be guaranteed better performance throughout the tenure of your rental.
In the event that the forklift succumbs to a problem whenever you are using it, we can always send our engineers to look at it and fix the hitch immediately. For problems that can be solved right on location, our engineers will service the machinery fast and let you continue with your operations as planned. In some cases where forklift problems may not be solved immediately, we can tow the machinery back to our garage and give you a better one to avoid inconvenience.
For the best experience, we always recommend regular forklift maintenance by our engineers. This is important in making sure that the machinery is kept in the right working condition for the entire duration that you will be using it. Our company can schedule regular maintenance of the forklift at your own convenience.
By relying on us, you are also free to choose the type and brand of forklift that you prefer. There are various types of forklifts that you can easily rent from our company including, electric forklifts, Internal Combustion forklifts, VNA forklifts, Gasoline forklifts, Diesel forklifts, side loaders, LPG forklifts, Compressed Natural Air forklifts, rough terrain forklifts, telescopic forklifts, truck mounted forklifts and container forklifts.
We also stock a wide range of leading forklift brands for hire including, Caterpillar forklifts, Hyster forklifts, Crown forklifts, TCM forklifts, Still forklifts, Nissan forklifts, Manitou forklifts, Mitsubishi forklifts and Toyota forklifts. Depending on your budget and the weights that you will be handling, we can help you choose the right forklift brand and type to rent.
Competitive rates
Generally, renting a forklift is usually more cost-effective than buying the machinery due to the lower upfront costs. Besides that, we always have the most competitive rates in the market to enable you get just the right forklifts for your activities without stretching your budget. Depending on your budget estimates, we can advise you on the best forklift rental options that will help you to save even more on operational costs. Our goal is to enable you get the most returns on the investment. Even on a limited budget, we can still provide the best forklift rental for your business.
Dependable Forklift Rental Singapore
Whether you have an unexpected job to deliver or planning for future projects, our company will always make sure that you get the required forklift rental within the shortest time. All the machinery are readily available and can be delivered to you whenever and wherever you wish in Singapore. Get in touch with us for highly reliable and affordable forklift rental Singapore.