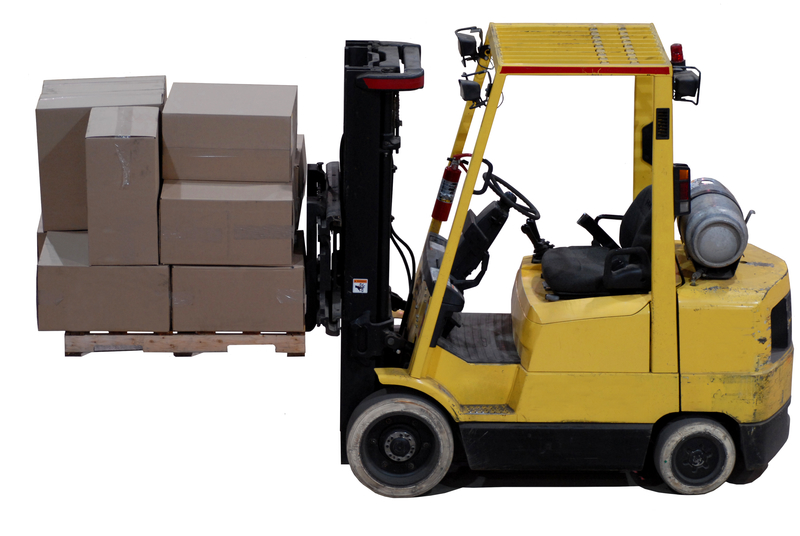 Today, Hyster forklifts are among the most popular forklift brands in Singapore The quality of Hyster forklifts is one of the key aspects that makes them an ideal choice for handling materials and goods in storage facilities and other workplaces. Hyster manufactures a wide range of forklifts, which enables it to meet diverse customer needs when it comes to material handling. Besides, Hyster forklifts are also accorded durable construction for longevity and safety in using the machines.
Singapore ForkLift Service is the ultimate place where you can easily find the best Hyster forklifts. We offer high quality Hyster forklifts for sale and rent, which you can choose from based on your needs and budget. All the Hyster forklifts that we provide are obtained directly from the genuine manufacturers so you can always get a high quality machine. In fact, our company is always keen on making sure that every customer is able to find the most suitable Hyster forklift for the intended job.
Similar to other forklift brands, Hyster forklifts also come in numerous designs recommended for different load capacities, working conditions and budgets. However, that should not worry you because, we have Customer Support assistants to guide you through the process of choosing Hyster forklifts. In this way, there is no doubt you will end up with the right Hyster forklift for the particular project that you wish to undertake.
Benefits of Hyster Forklifts
There are several reasons why Hyster forklifts have thrived in the global market for so many years. And, it is important that you get to know about some of them in order to make an informed decision when choosing forklift brands. The following are some of the main benefits of Hyster forklifts;
Highly Efficient and Safe
Hyster is a brand that is known to deliver quality products and, this ensures that their forklifts are strong and durable. The frames and other components of Hyster forklifts are designed from sturdy and compact materials that can effectively withstand varying load capacities and working conditions. Due to the Duramatch transmission systems included in these machinery, they can deliver greater performance even in very harsh working conditions.
The design of Hyster forklifts is also focused on user safety. The machinery are equipped with great safety features to reduce chances of accidents and other risks that users might be exposed to when operating the forklifts. As a result of these impressive features, the machinery are highly productive in handling materials and goods in a wide range of environments.
Available in different Types
There are diverse types of Hyster forklifts that you can choose from depending on the kind of work that you intend to perform as well as your budget. Some of the most common types of Hyster forklifts include, electric forklifts, gasoline forklifts, Liquid Propane Gas forklifts, diesel forklifts, container forklifts, truck mounted forklifts, rough terrain forklifts among others. We can always help you in choosing the best type of Hyster forklift for your operations and budget.
When using Hyster forklifts, there is also no worries about where to find spare parts whenever the machinery encounters a problem or needs to be upgraded. And, this is one of the aspects that makes Hyster forklifts quite reliable in handling materials and goods in warehouses. At Singapore ForkLift Service, we also offer a wide range of high quality spare parts for Hyster forklifts and other forklift brands. These can always be delivered at any time that you need to make a replacement for one or more components of the forklift.
Eco-friendly
Although Hyster forklifts are powered by different sources of energy, the design of these machinery focuses on reducing the environmental impact. Unlike other forklift brands, Hyster forklifts that run on diesel and gasoline are equipped with special features to ensure that there is very little carbon released into the environment. And, this makes the forklifts quite safe for use both indoors and outdoors. Besides, Hyster forklifts also offer low energy consumption rates. As a result of this, using Hyster forklifts can be a great way to cut down operational and maintenance costs.
Affordable
Our Hyster forklifts are also very affordable and, this is mainly because of the competitive prices that we offer. Hiring a Hyster forklift from our company will enable you to save quite a lot of money since you will only pay for the particular duration of time that you have used the machinery. In fact, obtaining a Hyster forklift rental is the best decision for those operating on limited budgets. For greater freedom in handling materials, you can also buy a Hyster forklift from us. Despite the option that you choose to go with, we will always make sure that you get a compact, reliable and efficient Hyster forklift for your budget.
Although forklifts can be used without any other additional equipment, there are most occasions whereby you will also need certain warehouse equipment in order to enhance productivity and reduce the amount of time spent on the job. Our company also offers a selection of quality Hyster warehouse equipment that can easily work quite well with the forklifts to make your work much faster and less strenuous. The main warehouse equipment that we provide include, electric pallet trucks, reach trucks, tow tractors, order pickers, walkie stackers among others.
To most people, finding the best Hyster forklift for sale and rental in Singapore can be very challenging, especially when you are not sure of where to shop from. Singapore ForkLift Service is the right place to acquire Hyster forklifts for sale and hire in Singapore. We stock the best quality and affordable Hyster forklifts that guarantee improved productivity in handling materials and goods.
Before we make a delivery for the required Hyster forklift, our engineers will first conduct a thorough inspection and testing on the machinery to ascertain its condition. Besides, we are also ready to deliver professional repair services whenever the forklift encounters a problem. Simply talk to us for the best Hyster forklift for sale and hire in Singapore.