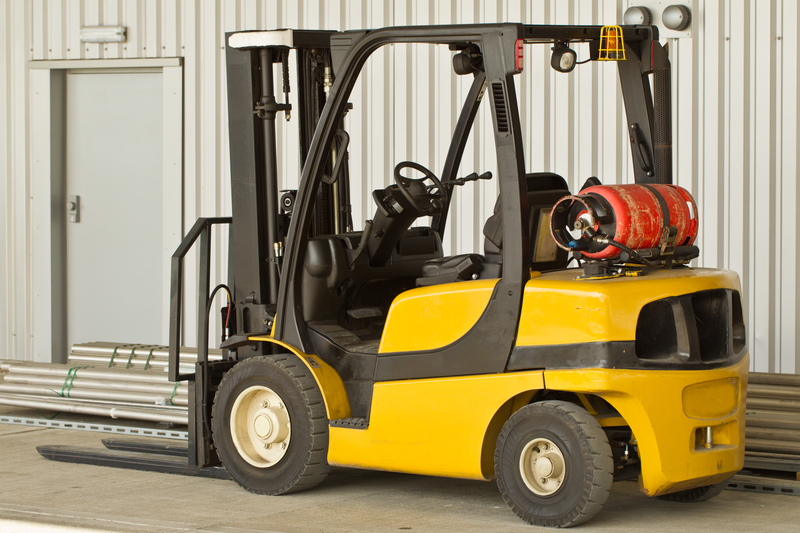 Gasoline forklifts are in most occasions confused with Internal Combustion forklifts simply because they share a similar design in engines. However, it should be noted that these machines are quite different in terms of performance, load capacity and other aspects. Gasoline forklifts are quite efficient and economical in handling goods and materials. Unlike diesel forklifts, gasoline forklifts are relatively clean and less-noisy. However, they are mainly recommended for outdoor applications.
Singapore ForkLift Service is the most reliable dealer that can deliver quality gasoline forklifts for hire and sale. We have spent many years in the industry, studying and analyzing the performance, potential threats and benefits of various gasoline forklift models. This has enabled us to stock a selection of the best series and models of gasoline forklifts. We offer a variety to make sure that you can always get the right machinery for your operations without financial strain.
We understand the different customer demands when it comes to gasoline forklifts and, have stocked just the right products to match your preferences. In order to assist you make an informed decision for an ideal gasoline forklift to buy or rent, our representatives will guide you through all the varieties of machines offered. Our company is the right partner that can guide you through every step of the way in choosing a reliable and affordable gasoline forklift for your business.
Advantages of Gasoline Forklifts
Gasoline is one of the most popular fuels used across the world to power machines today. And, this could only mean there are numerous benefits that you can achieve by using gasoline forklifts in your warehouse. The following are key advantages of gasoline forklifts that make them a great option for handling materials;
Better performance
Gasoline forklifts are designed with powerful engines that can handle huge load capacities in varying work conditions. Unlike some forklift types that are unable to handle weights in harsh conditions, gasoline engines can perform quite better even in open air warehouses with pot holes and bad weather conditions. Even in cold weather, gasoline engines do not usually experience hard start problems. Generally, gasoline engines have greater power ratios compared to diesel-powered machinery. Considering all these benefits, gasoline forklifts can be very reliable for both small and large scale warehouses.
Reduced emissions and noise
The engines of gasoline forklifts operate through internal combustion, which ensures that there is a reduction in the amount of carbon emissions and pollutants produced.  Besides, this also helps in creating less noise and vibration whenever the machine is being used. Since gasoline forklifts emit harmful fumes and substances onto the environment, they are always recommended for handling materials outdoors. But, the reduced vibrations and noise also makes them suitable for use in enclosed facilities. In order to make your workplace much safer when using gasoline forklifts indoors, it is also advisable to install purifiers and other accessories. This could go a long way in limiting the environmental impacts of the machinery.
Available in diverse Brands
Our company is always committed to providing a wide range of forklift options to ensure that every customer can easily get the most suitable machinery for their needs. One of the ways we have been able to achieve this commitment is through the various brands of gasoline forklifts that we stock. Our gasoline forklift brands range from Caterpillar, Crown, Hyster, Mitsubishi, Toyota, Nissan, Still, Manitou to Komatsu. We always go for top forklift brands in the market because of their guaranteed quality and reliability in terms of performance and costs. All the gasoline forklift brands that we provide are enhanced with advanced technologies for better, safer and cost-effective handling of goods.
For your gasoline forklift to remain in the best condition, it is always advisable to use it responsibly and, also make sure that maintenance is conducted regularly. But, even with all these, you will sooner or later need to change certain components due to normal wear and tear, malfunction or for improving efficiency of the machine. Our company offers high quality and genuine spare parts for all models and brands of gasoline forklifts that you can choose from based on your needs. We always strive to offer the best forklift solutions under one roof so you are never inconvenienced when looking for the products.
At Singapore ForkLift Service, we also specialize in professional forklift repair services that can always be delivered whenever you need it. Our company has trained forklift engineers with a vast experience in servicing forklifts. Whenever you  request our forklift repair services, our engineers will visit you at your work station to inspect the machinery, diagnose all the problems and prepare a free quotation for the procedures. As soon as you accent to the quotations, we will do the work in the shortest time right on your site.
Since we also deal in gasoline forklift spares, we will always suggest and use the best for replacement or fixing hitches. Even after the repairs, we can still schedule regular maintenance to make sure that the machinery is kept in the best shape and form. In this way, you will be able to enjoy greater productivity in your operations for quite a long time without frequent forklift breakdown or malfunction, which is also very economical.
Our company is the best place to always shop for gasoline forklifts and, this is mainly because of the guaranteed quality and affordability of all the forklift products that we deliver. We have a wide range of options for gasoline forklifts that you can easily rent or buy for handling materials and goods.
It is also from us that you can always get reliable and cheaper warehouse equipment in Singapore. We offer a huge selection of the best warehouse equipment including, reach trucks, tow tractors, electric pallet trucks and order pickers.
Instead of struggling to find a good gasoline forklift for rent or sale in Singapore, talk to us. We can deliver the best gasoline forklift, spare parts, warehouse equipment and forklift repair services for your budget and needs.