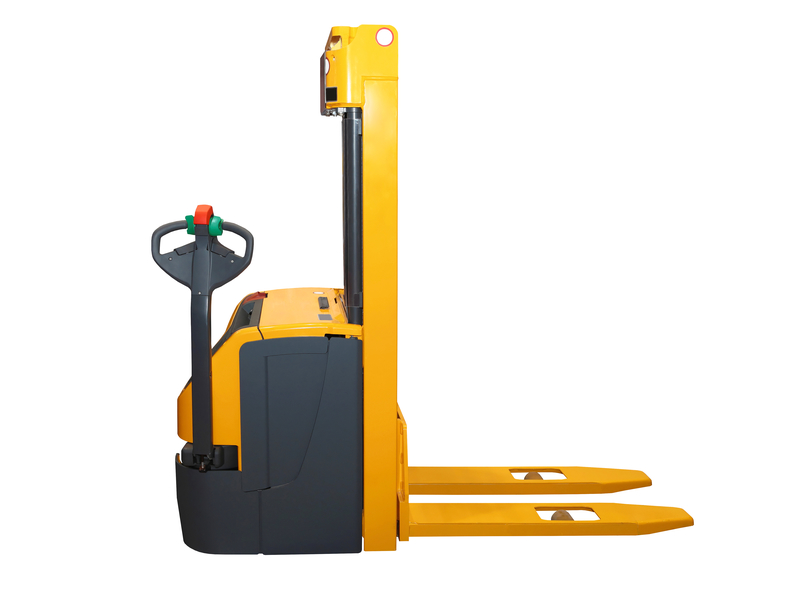 Order pickers are significantly becoming very popular in a wide range of distribution centers, warehouses and logistic companies across Singapore. Unlike in the past whereby people had to manually collect and distribute goods, order pickers are designed with advanced technologies that can automatically handle the tasks with greater speed and accuracy. As a result of this, there is always reduced downtime and chances of errors in picking orders, which will eventually contribute greater productivity.
Using an order picker system in your business can enable you to always perform a wide range of tasks in less time than manual order picking. And, the best place to always acquire order pickers is Singapore ForkLift Service. We provide the best selection of quality order pickers that are proven efficient and reliable. Our goal is to deliver a wide range of the ultimate options so you can always get the best order pickers for your business without a lot of effort.
Customer satisfaction is our greatest priority in every product that we provide. And, we are willing to always go the extra mile to make sure that you can easily get the right equipment for all your operations as well as budget. With regards to this, we also have a special team of Customer Care representatives who are always on the line and in our stores to offer professional and tailor made advice to all customers when buying or renting order pickers from us. In this way, there is always a guarantee of the best order pickers.
Why Choose our Order Pickers
There is always greater efficiency that you will experience from using our order pickers in your business. The following are more reasons why our order pickers are the best;
Faster order picking speeds and Accuracy
Time is an important factor in every business and, the best way to save time in handling or picking goods is with our order pickers. The equipment are enhanced with innovative features and minimal components, which enables them to pick orders and maneuver aisles without problems. Since the equipment is automated, you can easily set it to operate on the speeds that you need depending on the workload and size of the warehouse.
Another benefit of using our order pickers is, they are always very accurate. Several functions of the equipment are automated, which means you only have to give the commands and let it do the rest. Provided you have given instructions on the orders to be picked from the control console and time of doing so, the order picker will execute them as directed without any mistakes. Due to the automation of these equipment, there is always greater reliability and safety in using them.
As a result of the faster speeds and accuracy of our order pickers, you will be able to handle numerous orders in very short periods of time with reduced downtime. In the long term, this will impact significant improvement in productivity.
Versatile
Advancements in technology have made it easier for manufacturers to create highly flexible order pickers that can be used in a wide range of logistic companies, warehouses and distribution centers. There are lots of optional features included on order pickers, which enables them to operate within the requirements of the operator.
We provide order pickers that can be used for picking goods at various heights and, also varying load capacities. Depending on your operations and the size of your warehouse, we have order pickers for use on low, medium as well as higher levels. On the other hand, you can also select order pickers with fixed cabins, lifting platforms among other features for enhanced efficiency.
Another unique feature of our order pickers is their relatively smaller sizes. This important in increasing storage capacity since there is always very little space required for maneuvering the equipment. Considering the small sizes of these order pickers, they can always be a great pick for warehouses with space limitations. The order pickers can travel short and long distances within the warehouse on very narrow spaces.
Offered in a Choice of Leading Brands
Our company is always committed to the best order picking solutions and, this is also clearly exhibited in the leading brands that we stock. We always conduct thorough research into various top order pickers brands in the market to ensure that you only get the best selection. There are various leading brands of order pickers that we offer including, Caterpillar, Komatsu, Nissan, Hyster, Crown, Still, Mitsubishi, Toyota and TCM.
All these brands of order pickers are acquired directly from their respective manufacturers for guaranteed performance. Since they usually come in various models, we can also assist you in choosing the most ideal order pickers for your business' operations and budgetary allocations. Each model of our order pickers is always tested and approved fit for use before delivery for convenience.
We believe that in order for every warehouse operator to experience greater productivity with our order pickers, you should also have an easier access to spare parts, maintenance and repair services. Therefore, we also stock a huge collection of spare parts for all brands and models of order pickers that you can easily acquire whenever there is a problem that needs replacement of components or other repair procedures.
Whenever we visit to maintain and repair your order pickers, our engineers will first conduct a thorough inspection of the equipment to diagnose the hitch and determine the most effective solutions. After inspection and diagnosis of the equipment, we will immediately prepare and give you a free quote for the all the procedures. Instead of waiting for you to bring the equipment to us, we can always visit you in your workstation to perform all the maintenance and repairs at your own convenience.
Reliable Order Pickers for Hire and Sale in Singapore
Singapore ForkLift Service is the right dealer in Singapore that can deliver highly efficient and reliable order pickers. We offer a huge selection of the best order pickers for every business and budget. Do not hesitate to also talk to us for quality forklifts, spare parts and repair services.