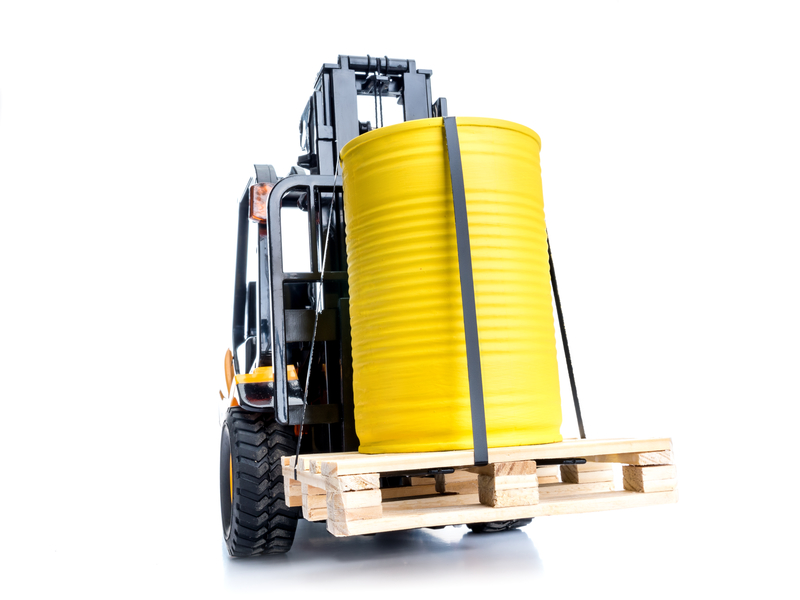 Toyota forklifts are not only recognized in Singapore but, the global market. In fact, the name is quite dominant even in other industries like, automobile. This could not be further from the truth; Toyota forklifts are designed with greater emphasis on improving productivity in handling goods and materials. Besides, Toyota forklifts also have some of the most competitive prices in the market; which gives them a greater advantage over many forklift brands.
Toyota forklifts have for decades, showed outstanding performance in a wide range of applications in both warehouses and larger industrial establishments. The forklifts are not only durable and long lasting but, also efficient in fuel consumption. Toyota forklifts can always do the job right while also cutting down operational and maintenance costs. At Singapore ForkLift Service, we are committed to delivering the most reliable and affordable Toyota forklifts for hire and sale.
Our company operates on the understanding that, the applications of forklifts usually vary from one warehouse or establishment to another. Therefore, we stock a wide range of options for Toyota forklifts so you are able to easily get the right pick for your work and budget. We always stay ahead of the rest and, continuously expanding our product categories to include even more advanced models of Toyota forklifts. Our goal is to guarantee the ultimate customer satisfaction.
Benefits of Toyota Forklifts
There are quite a number of reasons why Toyota forklifts have dominated the global market for several decades. The following are some of the key benefits of Toyota forklifts, which put them ahead of several popular forklift brands;
Durable and Safe
Toyota focuses its design of forklifts on efficiency and longevity. The forklifts are made from very strong materials that can withstand varying load capacities. In fact, the strong construction enables the machines to effectively operate even in harsh conditions without any hitch. Whether you intend to handle the goods indoors or outdoors, Toyota forklifts will never disappoint. Due to the durability of these machines, they usually have minimal maintenance costs and longer lifespans.
The design of Toyota forklifts also puts into consideration, the safety of operators. They are accorded ergonomic construction to ensure that drivers are well protected against risks of injury or fatigue even when working long hours. Toyota forklifts are enhanced with a cockpit for the driver and, other great safety features like, automatic speed governors, seat belts and others. With all these impressive features, workers will feel much safer and even become more productive in their operations.
Easy and Smooth Operation
Unlike other forklift brands that are so complicated to operate, Toyota forklifts are designed with easy-to-use features and controls. Despite their powerful performance, the forklifts are engineered with technologies that are quite simple to master. In fact, most of the control features of the forklifts are automated for convenience and improved safety while using them. Toyota forklifts can deliver greater performance while also significantly cutting down environmental impacts. These forklifts are designed for businesses that wish to improve efficiency in handling goods with the least risks.
Available in diverse Types
One of the main reasons Toyota forklifts have been able to retain a top spot in the market is their diversity in products. There are various types of Toyota forklifts that we offer for hire and sale including, gasoline forklifts, electric forklifts, diesel forklifts, Liquid Propane Gas (LPG) forklifts, Internal Combustion (IC) forklifts, Compressed Natural Gas (CNG) forklifts, Container forklifts, VNA forklifts, side loaders, rough terrain forklifts among others. These forklift types can serve various applications and, we can always help you in choosing the most suitable match for your establishment and budget.
Owing to the dominance of Toyota forklifts, finding components and parts for the machines is always very easy. In order to get high quality and genuine Toyota forklift spare parts, always visit our stores. We stock forklift components and spare parts, which are directly obtained from the authorized manufacturers. This has ensured that we always deliver highly reliable and long lasting products with massive returns on investment.
For professional Toyota forklift repair and maintenance services, our company has a team of trained and qualified engineers. We have many years' experience in dealing with forklifts and, are confident in conducting thorough forklift inspection, diagnosis and repair. Our company can provide lasting solutions to all common as well complex forklift problems more affordably and, also at the convenience of every customer. We can always visit your work-site in short notice for forklift repair and maintenance.
We also offer quality Toyota warehouse equipment that you may also consider obtaining for handling materials in your facility. Our category of warehouse equipment includes, electric pallet trucks, tow tractors, order pickers, stand on pallet trucks, reach trucks and walkie stacker. We recommend these warehouse equipment because, they can also go a long way in maximizing work output and, overall productivity in handling goods. In fact, those operating larger storage facilities should always consider obtaining one or more warehouse equipment when buying or renting a forklift. Besides Toyota warehouse equipment, we can also provide other brands to choose from.
Singapore ForkLift Service is the number one dealer that you can always trust for the best Toyota forklifts for rent and sale in Singapore. We have many years' experience in the industry and, this has enabled us to gain a better understanding of diverse forklift models and customer demands. Our core competence has always been, providing high quality and affordable forklift products and services for the ultimate customer satisfaction.
We know that sometimes, choosing the right Toyota forklift for your warehouse and budget can be challenging. To make it much easier for you, we have trained Customer Service representatives working round-the-clock and ready to address all your concerns and inquiries regarding the various models and types of our Toyota forklifts.
Get in touch with us now for the best Toyota forklifts, spare parts, warehouse equipment and repair services in Singapore. We can deliver the right Toyota forklift for rent and sale to suit your operations and budget.