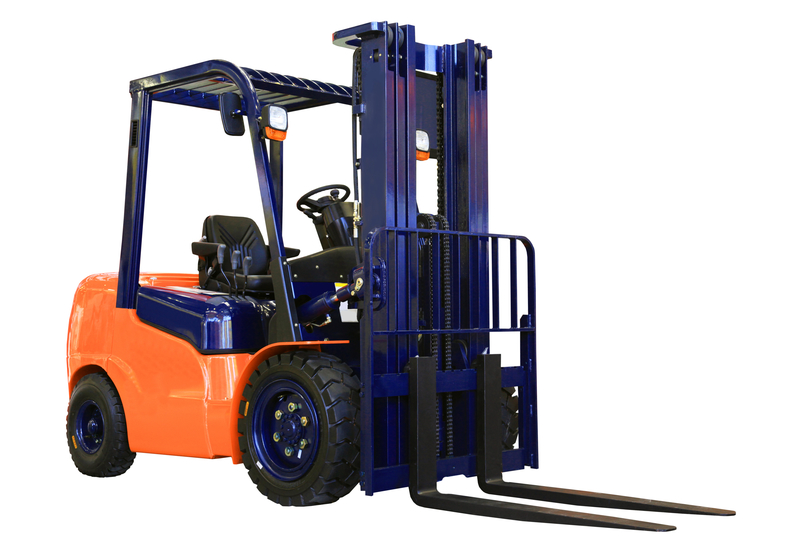 Nissan is undoubtedly one of the leading forklift brands in the market today. Nissan forklifts are used in a wide range of industrial storage facilities and, this is due to their ergonomic construction, high performance engines and reliability in handling materials. Besides, the quality of Nissan forklifts also make them a great option for lifting and moving goods with different load capacities. However, you can only experience the benefits of Nissan forklifts if you choose the best quality product.
Although it has not been easy for most warehouse owners to find quality Nissan forklifts in Singapore, you no longer have to go through such hassles. At Singapore ForkLift Service, we deal in compact, durable, efficient and affordable Nissan forklifts for sale and rent. Our company is the best partner that you can always count on for the best Nissan forklifts that guarantee improved productivity and efficiency in warehouse operations. We strive to deliver forklifts that can meet varying customer needs.
To us, the satisfaction of every customer is always given priority. And, one of the ways we achieve this is by offering several varieties of Nissan forklifts. We source for genuine products that are manufactured by Nissan so you are able to get just the right machinery for handling goods and materials. Our Nissan forklifts for sale and rent are aimed at increasing the volume of work while also cutting down operational costs and the amount of time spent on tasks.
Benefits of Nissan Forklifts
The choice of a forklift brand always has a lot to do with the kind of experience that you will be able to get with it. The following are some of the key benefits of Nisan forklifts that earns them a top position ahead of several other common forklift brands in Singapore.
Durable construction with High-performance Engines
Nissan forklifts are built with very strong and compact materials, which enables them to work quite well even under very heavy loads. These machinery are designed with great focus on sustainability and, can perform in just any kind of working condition without frequent malfunction or breakdown. Considering this, the forklifts usually require low maintenance, hence, also quite cost effective.
The high capacity engines of Nissan forklifts is a key feature that gives them a cut above most forklift brands. In case of intense pressure that threatens the engines, there is an effective cushioning system to alert users. This ensures that the forklifts are able to serve all your needs with greater reliability and also in safety. Since the machinery is also accorded ergonomic designs, they are always very safe for both light and heavy duty operations.
Choice of Different Load Capacities and Lift Heights
Nissan forklifts also offer a wide range of options in terms of the load capacity and height of the forklift masts. This ensures that you can always get a forklift that can perfectly fit into your warehouse and handle the expected workload for convenience. We provide Nissan forklifts that can effectively handle both small, medium and larger load capacities. Depending on where you intend to use the Nissan forklift and kinds of operations that it will perform, we can help you choose the most suitable machinery to meet all those needs.
Available in different Types
There are also various types of Nissan forklifts that you can buy or rent from our company for handling goods and materials in your workplace. The key Nissan forklift types that we stock include, electric forklifts, gasoline forklifts, side loaders, Internal Combustion forklifts, LPG forklifts, diesel forklifts, container forklifts, truck mounted forklifts among others. Considering the diversity in our Nissan forklift types, there is no doubt you will be able to easily find the most suitable pick for every operation and budget.
Compared to most forklift brands whose components are quite rare in the market, Nissan forklift spare parts are very easy to find. At Singapore ForkLift Service, we also deal in quality Nissan forklift spare parts, which can always be delivered whenever you wish. All the spare parts that we provide are compatible and customized for Nissan forklifts. For the best results, our engineers can always guide you in choosing the best spare parts to use on the machinery.
In case you are experiencing problems in one or more components of a Nissan forklift, we can also deliver professional repair services. Our company has a team of experienced engineers that can be dispatched to inspect and fix your forklift in the shortest notice. We operate round-the-clock and are always ready to visit you and deliver the best repairs for the ultimate solutions. Since we also have the spare parts, there is always greater convenience in our forklift repair services.
Affordable
When looking for good quality forklifts that are cost-effective, Nissan forklifts is one of the best options to consider. The machinery are energy efficient and, also require little maintenance, which ensures cost-effectiveness. Apart from inspecting, cleaning and oiling the integral components of the forklift, there is not much maintenance required for Nissan forklifts. On the other hand, we also offer Nissan forklifts for sale at competitive prices that most storage facility operators can easily afford. For even much greater savings, you can also opt for our Nissan forklift rentals. These can effectively cushion you against elevated operational costs since you will only pay for the duration that you have used the machinery.
In order to easily avoid the numerous challenges faced by many when choosing forklift brands, simply visit Singapore ForkLift Service. Our company can deliver the most reliable Nissan forklifts for sale as well as rentals for effective and safe handling of goods both indoors and outdoors.
We always take pride in the quality of our products and services. The diverse types and models of Nissan forklifts that we offer are readily available for delivery at any time that you may need them. The same applies to our forklift spare parts, warehouse equipment and forklift repair services. Simply get in touch for highly reliable Nissan forklifts Singapore.