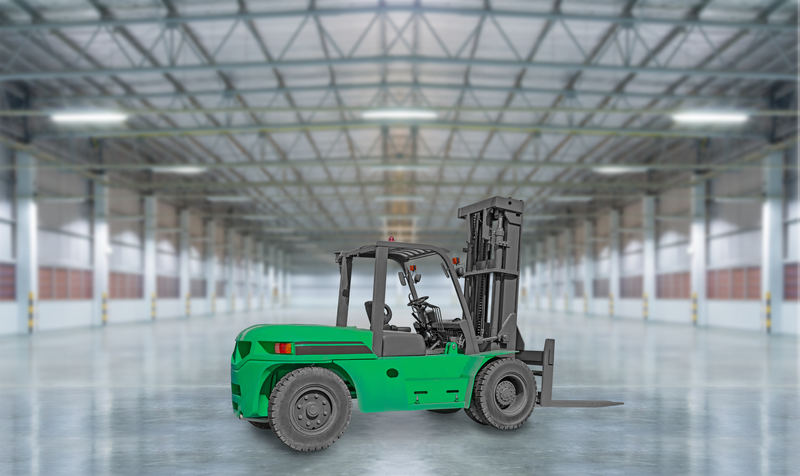 Tow tractors provide an ideal solution for pulling heavier goods and materials across the warehouse during offloading, loading and also arrangement. With a tow tractor, you will always find it quite easier and fast to move loads within your facility. In fact, tow tractors are an essential equipment that is not only recommended for handling goods in storage facilities but, also ports, construction sites and distribution centers.
However, it should always be noted that the choice of a tow tractor and where you acquire it from can have greater impacts on the productivity of your business. Singapore ForkLift Service is the most reliable one-stop-shop where you can always find the best quality tow tractors for safe and efficient handling of goods and materials. We offer a wide range of tow tractors in order to always met diverse client demands and preferences for warehouse equipment.
Our company remains committed to delivering full-range solutions with a huge collection of tow tractors. We have a better understanding of the various needs of businesses and, can always provide the right tow tractors tailored to your operations and budgetary allocation. There are diverse models of tow tractors that you can choose from when renting or buying the equipment from us. Besides, all our tow tractors for sale and rent are offered at pocket friendly rates for your budget.
Why Choose our Tow Tractors
Our tow tractors are designed to enable you get the most out of your business more efficiently and with the least risks. The following are key reasons to always choose our tow tractors;
Compact and Durable
All the tow tractors that we provide are compact and made from very durable materials. And, this enables the tractors to effectively handle heavy duty pulling activities without frequent breakdown or malfunction. Whether your operations are conducted indoors or outdoors, our tow tractors can always deliver. In fact, you can work with them for longer hours without experiencing slowed performance.
The tow tractors also have pneumatic and cushion tires that are strong enough to handle heavier loads on both smooth and rugged surfaces. In fact, you can even use them on harsh environmental conditions without experiencing common hitches. The durability of these tow tractors ensures you are not bothered with constant expensive repairs and maintenance. This will further cut down downtime and operational costs, thereby improving productivity.
Safe and Efficient
Our tow tractors are also equipped with myriad safety features to ensure that the operators and other people working on the site are not endangered even when working longer hours. The tractors have comfortable cockpit for the operator or driver to easily maneuver movements across the site. Depending on your needs, we offer tow tractors with seats for the driver as well as those with platforms for standing that you can always choose from.
Both the stand in and operator-seated tow tractors have ergonomic compartments and also offer clear visibility for safety of the operators as well as the workplace. The tow tractors also come in options of engine or electric-powered systems. Electric powered tow tractors are energy efficient, smooth and mainly recommended for pulling lighter weights in small sized warehouses. In case you are involved in handling huge loads in a large scale facility, an engine powered tractor would be a great option.
Electric tow tractors have most of their functions automated, which ensures better safety and efficiency in pulling goods and materials. In fact, you can even choose tow tractors with power steering functions for smooth and effortless operation. With better workplace safety, your workers will always feel motivated to deliver even more. This will in the long term ensure greater improvement in the productivity of your business.
Offered in Diverse Leading Brands
Our company is always sensitive to all customer demands when it comes to tow tractors. And, that is why we also strive to bring under one roof, top tow tractor brands in the industry. The various brands of tow tractors that we provide are a result of thorough review process by some of the leaders in the warehouse equipment industry. The leading tow tractors brands that we offer include, Caterpillar, Toyota, TCM, Manitou, Komatsu, Still, Crown, Hyster, Nissan and Mitsubishi.
Our engineers can always guide you through the specs and features of the various models of these brands. Our goal is to help you find the best tow tractor that can handle the expected workload within your budget. We offer all these tow tractor brands at the most competitive rates that can easily fit into your budget estimates.
The availability of spare parts is always an important factor to consider when renting and buying tow tractors. In order to eliminate such fears, we also stock spare parts for various models and brands of tow tractors. In fact, our company can always deliver spare parts for both the basic and other components of tow tractors in just a short notice in the event of malfunction or breakdown for unrivaled convenience.
Since tow tractors require a professional to conduct replacement of parts, maintenance and repairs, we also have experienced engineers to do deliver the best. All our engineers are trained and qualified to administer maintenance and repairs services in Singapore. Depending on the model or brand of your tow tractor, we can perform custom inspection, diagnosis and repairs for the ultimate solutions.
All our spare parts and services are readily available and, we will never keep you waiting. In order to save you more time and money for transporting the tractor for repairs, our engineers can always come to your site to perform all the procedures on location. We work round-the-clock and will always respond in the shortest time so your operations are not stalled. Our company can also schedule regular maintenance for your tow tractors to preserve them in the best conditions.
The Best Tow Tractors for Hire and Sale Singapore
For the best deals on tow tractors for hire and sale in Singapore, do not look further than Singapore ForkLift Service. We also offer a selection of efficient forklifts and other warehouse equipment for handling goods and materials.