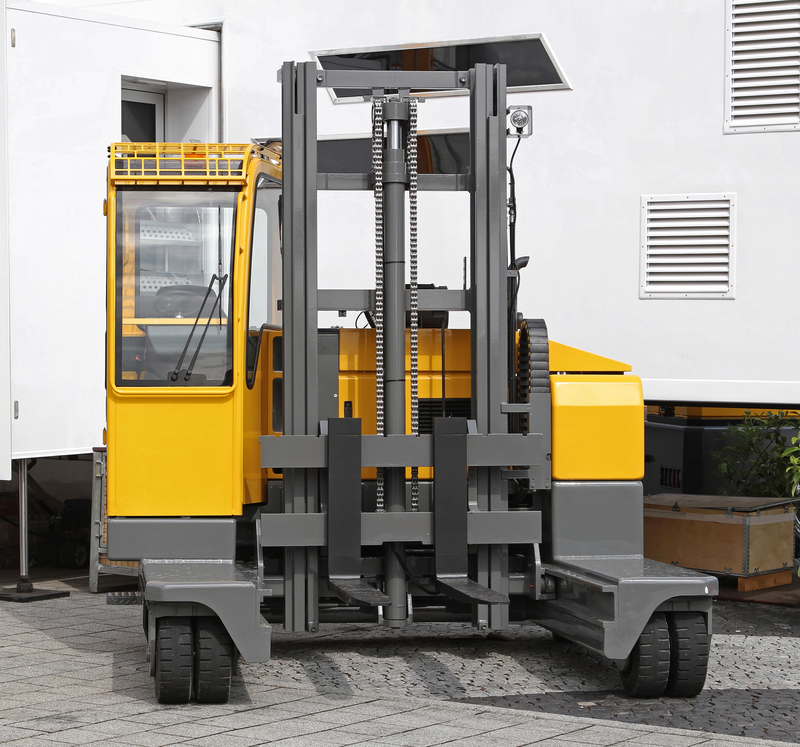 Side loaders are also a common type of forklifts used in most storage facilities across Singapore, which you may consider for handling material and goods in your establishment. Unlike other types of forklifts, side loaders have their forks for holding and lifting materials located on the sides. However, this does not in any way affect their potential when it comes to loading and offloading goods. In fact, they can effectively handle different load combinations in varying environments, which makes them quite flexible.
At Singapore ForkLift Service, we offer a collection of very durable and reliable side loaders that can efficiently serve a wide range of applications in warehouses, factories, construction sites as well as shipping yards. Our goal is to provide the best side loaders that can effectively handle various kinds of loads in diverse working conditions. As such, our portfolio comprises a huge selection of side loaders from where you can easily select the most suitable machine for the intended applications as well as your budget.
We have a better understanding of the unique customer demands in terms of forklifts and, are well equipped to deliver just the right match for all needs and preferences. Owing to the diversity in our forklift products, we have a Customer Support team always on stand-by to offer you the necessary assistance in choosing our side loaders. As a result of this, there is always no doubt you will easily end up with the best side loader that can perfectly handle the job within your set budget.
Advantages of Side Loaders
There are numerous benefits of the unique design of side loaders with regards to their performance and operational costs. The following are some of the main advantages of side loaders, which you should keep in mind when shopping for the products;
Easy to Operate and Safe
The placement of the forks of side loaders on the sides goes a long way in giving the operators an easier time when working. Having the forks positioned on the side of the machinery eliminates the need for making a series of turns when loading, offloading and moving materials. Instead, it offers the ease of forward and backward movements while handling materials, which saves time and also ensures that tasks are done faster.
Therefore, using side loaders in your site could be a great option for improving productivity due to the little movements and faster handling of materials. Despite the uniqueness in the design of side loaders, the machinery are also enhanced with easy-to-use features and functions for operators. Compared to other forklift types, side loaders are quite easier to operate and maneuver in different kinds of work sites.
In many occasions, forklift accidents are caused by poor visibility on the part of operators, which is impacted by having the forks positioned directly in front or at the back of the machines. However, such are issues that cannot be experienced with side loaders since all the goods and materials are held on the sides. This ensures safety for both the forklift operators and, also other people working on the site.
Flexibility in Application
Some forklift types usually have a lot of limitations when it comes to where they can be used. But, side loaders offer so much flexibility since they can easily work in just all kinds of spaces or sites. The positioning of the machine's forks on the side is an ideal option for saving up the amount of space required for operating the machinery. In fact, it enables the forklift to effectively work even in narrow spaces without any difficulties.
Due to the compact design and relatively smaller sizes of our side loaders, they can be used in loading and offloading goods in enclosed warehouses as well as outdoor work sites. Similar to other forklift types, side loaders can also handle various load combinations, stretching to diverse heights. We can always help you choose the most suitable side loader suited for your warehouse or site for greater convenience and improved productivity in operations.
Diverse Brands to Choose from
We understand the relevancy of brands when it comes to forklifts and, have put up a variety of the best forklift brands in the market to select from. We always search far and wide for the best forklift brands to make sure that you are able to get just the right match for your preferences and budget. Our company stocks leading side loaders brands like, Komatsu, Toyota, Manitou, Caterpillar, Hyster, Crown, Still, TCM , Mitsubishi and Nissan. Although all these brands are trusted, our engineers can still help you in identifying the most suitable side loaders for your business and budgetary allocations.
In order to deliver dependable forklift solutions, our company also stocks various kinds of spare parts for side loaders. Similar to our side loaders, the spare parts are also readily available and can be shipped directly to you at any time or request. These are recommended for improving the performance of your machine and, also fixing a series of common and complex problems experienced when using side loaders.
We also have our own engineers to deliver professional repair services for all brands and models of side loaders. We can always send a team to your location to examine the side loader, diagnose hitches, recommended and conduct the best maintenance and repair services in a short notice. We always try to offer services on location so you are never bothered with transporting the machine to a garage in other far flung areas. Since we also have spare parts, there is always no doubt you will receive customized solutions to keep the machinery in the best condition for long.
Our company can also provide a wide range of warehouse equipment, which you can also acquire for greater efficiency in handling materials and goods. These include, tow tractors, electric pallet trucks, reach trucks, order pickers, hand pallet trucks and stand on pallet trucks.
Instead of worrying about where to find the best quality and affordable side loaders for sale and hire in Singapore, get in touch with us.