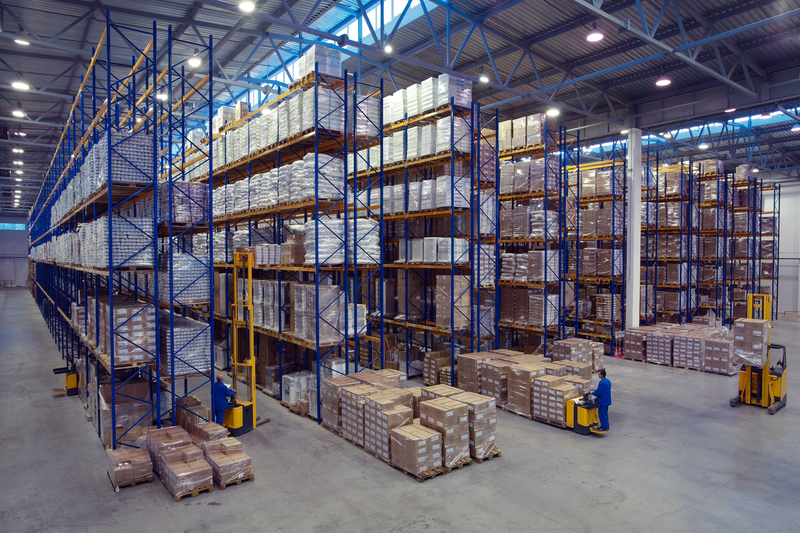 When looking for a pallet truck that is designed with better focus on the needs and safety of warehouse operators, a stand on pallet truck is an ideal choice to always consider.  Stand on pallet trucks are quite easier to maneuver, safe and also cost-effective in handling materials and goods. And, these are among the key reasons that make stand on pallet trucks very popular in many storage facilities and construction sites in Singapore today.
At Singapore ForkLift Service, we provide the best stand on pallet trucks for sale and rent. Considering the wide range of applications for stand on pallet trucks, we always strive to offer diverse options. Our commitment is to always deliver products that can easily meet the varying needs and preferences of customers when it comes to lifting and moving goods. We dig deeper into the market to find high quality and efficient stand on pallet trucks.
We have been in the industry for many years and, perfectly understand the strengths and weaknesses of various models of stand on pallet trucks in the market. As a result of this, our company has always delivered the best selection of stand on pallet trucks. Besides, we have the most competitive rates in the market to make sure that you can now easily get the right stand on pallet trucks at a cost that perfectly suits your budget.
Why Choose our Stand on Pallet Trucks
Over the years, there has been a significant increase in the number of businesses ordering our stand on pallet trucks. And, this could only be attributed to the top notch quality and efficiency that comes with using our stand on pallet trucks. The following are benefits of buying or hiring a stand on pallet truck from our company;
Compact and Easy to maneuver
The general design of the equipment is compact, which also contributes to greater strength and endurance in handling heavier loads. The trucks are made from very durable materials that can effectively sustain varying weight combinations without experiencing bends or any structural defects. This will ensure very little maintenance required while also enhancing the longevity of the trucks.
Unlike other kinds of warehouse equipment that have complicated control functions, our stand on pallet trucks are designed with very simple features that operators can easily master and use with the least effort. All the control features are strategically positioned within the reach of the operator such that he or she does not have to change positions even when operating the truck in multiple directions.
Since our stand on pallet trucks can serve a wide range of applications in handling materials, we offer a choice of lift height and load capacities. As a result of this, you can always get a truck that can effectively handle your workload and, also fit in the warehouse for convenience. The ease-of-maneuverability of our stand on pallet trucks will ensure that workers are able to lift and move more goods and materials with the least effort and, also in less time.
Enhanced Operator Safety
The safety of workers is one of the greatest concerns in using stand on pallet trucks. However, that is something you no longer have to worry about with our stand on pallet trucks. This is mainly because, the trucks are compact with ergonomic compartment from where the operator can easily control the trucks while comfortably seated. The compartment houses the control console and, also a comfortable seat to ensure that the operator of the truck has an easier time in operating the truck. The comfortable seat helps in reducing cases of strain on the operator.
Besides, the operator compartment is not fully enclosed, which also ensures better visibility for the person controlling the truck. This not only protects the operator but, also other people working on the site from cases like, falling pallets. With better visibility, there is also a chance that the operator will concentrate on the job better, thus, reducing downtime and ensuring that the work moves faster for significant improvement in productivity.
Trusted Stand On Pallet Truck Brands
Our company recognizes the importance of brands when it comes to warehouse equipment and forklifts. In fact, we always search far and wide for the best stand on pallet truck brands that guarantee reliability and greater money value. The brands of our stand on pallet trucks include, Manitou, Komatsu, Caterpillar, Hyster, Crown, Nissan, Still, TCM and Toyota. All the brands of our stand on pallet trucks are directly acquired from the respective manufacturers, thus, there is always a guarantee of top notch quality.
Considering the numerous activities and workload handled by stand on pallet trucks, soon or later they may succumb to tear and wear or even breakdown. In order to make sure that your operations are not badly affected, our company also offers spare parts for stand on pallet trucks, which you can easily order for replacement whenever the truck is having a problem in one or more components. We stock all the essential and complementary parts that are proven compatible with various stand on pallet truck brands and models.
For the ultimate solutions, our company also provides professional stand on pallet truck repair services. In fact, we have a dedicated team of engineers who are always ready to respond to requests for equipment maintenance and repair services in the shortest time, and at your own convenience. After a thorough inspection of the truck, we will recommend and deliver tailored repair and maintenance services to ensure that it is up and running as required. In order to eliminate the hassle of finding maintenance and repair services, we can always conduct all the procedures at your work site.
Efficient Stand On Pallet Trucks for Rent and Sale Singapore
Finding the right stand on pallet trucks for rent and sale in Singapore should never be an uphill task because, at Singapore ForkLift Service, we offer full-range solutions for every business and budget. Get in touch with us for the best stand on pallet trucks, forklifts, spare parts and repair services.