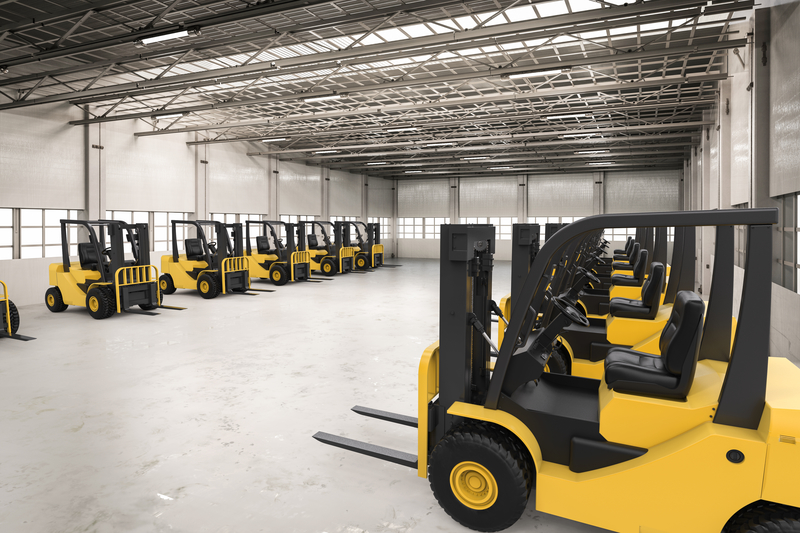 Buying a forklift is essential for ensuring smooth operations in warehouses, logistic companies, distribution centers and even construction sites. With your own forklift, you will always handle goods and materials in greater safety and with so much ease. This will no doubt enable you to improve efficiency in all operations, which could in the long term impact increased productivity. However, it should be noted that forklifts are offered in a wide range of options that you must carefully choose from in order to get the right machinery for your business.
At Singapore ForkLift Service, we offer full-range options for forklifts that can handle various kinds of applications. We sell diverse brands and types of forklifts, which are custom designed for handling varying weight capacities both indoors and outdoors. Our forklifts are designed for the warehouse operator that values efficiency and safety when it comes to handling goods and materials. We strive to stretch our limits, sourcing for the best forklifts that can effectively fulfill diverse customer needs.
Our company understands the need to always provide products that can suit both small, medium and larger warehouses with regards to their operations and budgets. Another way we achieve this goal is by selling used and new forklifts. Although some may think that used forklifts are in bad condition, the ones that we sell have undergone thorough inspection and maintenance. In fact, our used forklifts for sale are in the best conditions and, can deliver great performance in your business for quite a long time without common problems.
As the best forklift provider in Singapore, we always strive to deliver full-range solutions for efficient and safe handling of goods and materials. Here are more reasons to always buy forklifts from our company;
The Best Quality Forklifts for Sale
Forklifts can be used in a wide range of applications in warehouses and other work sites where goods are lifted and moved. In order to meet this need, we source for the best quality forklifts with guaranteed performance in handling varying load combinations and in different kinds of environments. All the forklifts that we provide are durable, energy-efficient and also safe for use indoors as well as outdoors.
We provide forklifts designed for different weight capacities and, lift heights that you can choose depending on the size of your warehouse and the particular activities that you need the machinery for. To ensure the safety of forklift operators, our forklifts also have ergonomic compartments for standing or sitting when driving the machinery. Besides, they are also equipped with other safety features to prevent cases of accidents or injuries to forklift operators and other workers on site.
Considering the top notch quality of our forklifts for sale, you will not be bothered with frequent breakdown or malfunction. In fact, buying a new forklift can help you avoid a lot of inconveniences when it comes to handling materials. This will not only reduce maintenance costs but, also the overall operational costs for your business.
Considering the diversity in forklift brands in the market today, the choice of a particular one usually have a lot to do with the experience that you will have using it. Our company sells a huge range of trusted forklift brands in the market that guarantee greater efficiency and safety in warehouse operations. The main forklift brands that we sell include, Manitou forklifts, Caterpillar forklifts, Komatsu forklifts, Nissan forklifts, TCM forklifts, Still forklifts, Toyota Forklifts, Hyster forklifts and Crown forklifts.
Our commitment to providing the best forklift solutions also extends to the variety in forklift types. Our portfolio includes a huge selection of forklift types that you can also select depending on your budget and the activities that you intend to handle with the machinery. The main types of forklifts that we sell include, electric forklifts, diesel forklifts, gasoline forklifts, LPG forklifts, Compressed Natural Gas forklifts, Telescopic forklifts, VNA forklifts, Truck Mounted forklifts, Rough Terrain forklifts, Container forklifts and Side Loaders.
In case you may have a problem in choosing the most suitable forklift type for your business, we also have Customer Care assistants to guide you through the features and specs of every forklift. In this way, you will be able to easily make an informed decision on an ideal forklift type to buy.
Another reason to always buy forklifts from us is, you will never have to struggle finding spare parts, repair and maintenance services. This is because, our company also offers quality spare parts for forklifts, which can always be delivered whenever you want to replace some components or fix problems. We provide spare parts for all types and brands of forklifts for greater convenience. In case we may not readily have the particular forklift spare parts that you need, we can still make arrangements to get and deliver them on short notice.
Our company also has a team of trained and experienced engineers to always provide professional forklift repair and maintenance services on demand. With us, you do not have to bother transporting the machinery to our garage, instead, we can come to your work site and deliver the required repairs and maintenance services on location. This will enable you to easily avoid wastage of time and, also lasting solutions to all forklift problems. Besides, conducting the repairs on-site could also save you some money on the side.
Affordable Forklifts for Sale
Contrary to what some may think, forklifts are not expensive and, buying the machinery can deliver great returns on investment for your business. At Singapore ForkLift Service, we sell forklifts at very competitive rates that you can easily afford with the budget that you have. In fact, our goal is to provide forklifts that are more economical in terms of initial costs and maintenance. By buying a forklift from our company, your business will experience significant reduction on downtime, operational costs as well as risks, hence, greater improvement in productivity.
Do not hesitate to also talk to us for the best forklift rental and warehouse equipment Singapore.