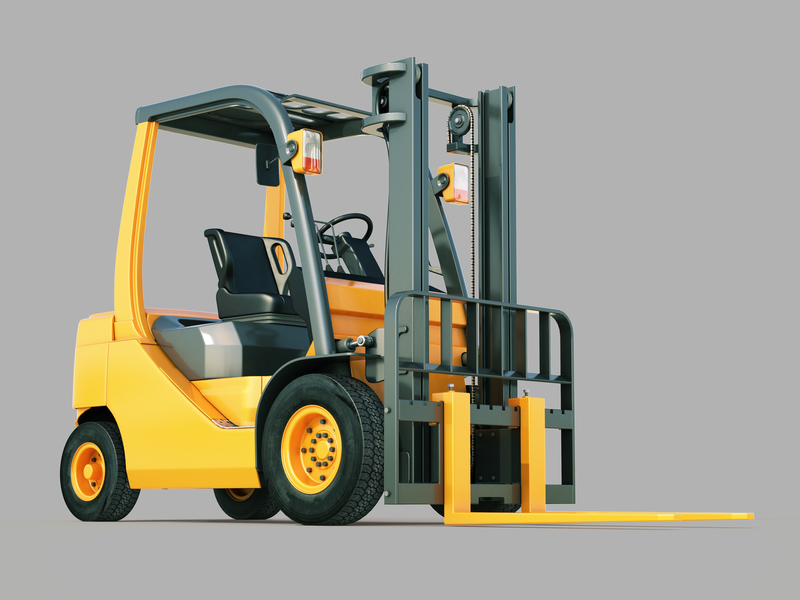 Liquid Propane Forklifts are also a quite popular in most warehouses across Singapore today. Compared to electric and diesel-powered forklifts, LPG forklifts are considered a much better option with far-reaching benefits. One of the main reasons for this is, LPG forklifts are quite versatile and safe for both indoor and outdoor environments. Besides, they can also handle varying weight capacities for longer hours without experiencing engine problems.
Owing to the proven safety, flexibility and cost-effectiveness of Liquid Propane Gas forklifts, our company offers a variety of options that you can easily select for your establishment. At Singapore ForkLift Service, we have better knowledge and many years' experience in dealing with forklifts. This enables us to always provide a selection of top notch products to fully accomplish the diverse needs of warehouse operators. We can help you get an ideal Liquid Propane Gas forklift that is customized to your activities and pocket.
We always go to greater lengths to make sure that every client who comes to us for LPG forklifts for hire or sale is able to get a product that perfectly suits them. In fact, we have a dedicated team of Customer Care representatives who are always ready to keenly take you through our product portfolio for informed choices. And, our product categories are regularly updated to include even more advanced and economical LPG forklift technologies.
Advantages of Liquid Propane Gas Forklifts
There are many reasons Liquid Propane Gas forklifts are sought after by most warehouse operators in Singapore. The following are some of the advantages of LPG forklifts that you should keep in mind when shopping for the machinery;
Safe and Eco-friendly
One of the key merits of Liquid Propane Gas forklifts is their safety and cleanliness. All forklifts that run on LPG are enhanced with an automated shut-off feature. This ensures that whenever the engine is overheated or at risk, the flow of fuel is automatically cut off for safety. Besides, the design and construction of components of LPG forklifts take into consideration, special and strict safety standards. As a result of this, there is always less risks associated to LPG forklifts.
Liquid Propane Gas is also environmentally friendly. Compared to other sources of fuel like, diesel, LPG dispenses low CO2, which improves the safety of the workplace and workers. On the other hand, Liquid Propane Gas does not produce soot and harsh particles that could pollute the air, thus, maintaining better air quality. Since LPG is a cleaner fuel, the engines of forklifts that run on it usually have longer lifespans. The machinery are also very quiet.
Powerful and Reliable
There is always greater efficiency and convenience that comes with using LPG forklifts.  These machinery deliver better performance than most forklift types simply because, they possess greater weight to power ratio. Besides, LPG-powered engines can maintain better and consistent response even in tough working conditions. In fact, Liquid Propane Gas forklifts are never affected by changes in weather or environmental conditions. The machinery can work all year round in changing conditions without frequent problems.
Another aspect of reliability in LPG forklifts is the easy and fast refueling. Unlike electric forklifts that will take several hours charging batteries, refilling an LPG cylinder will take you just about five or less minutes. As a result of this, there is always little time wastage, which can contribute significant growth in productivity.
Flexibility
Liquid Propane Gas forklifts are very versatile since they can serve in almost all kinds of environments. The ability of these machinery to effectively endure varying environmental and weather conditions makes them a great option for handling goods outdoors and indoors. Besides, their environmental friendliness also gives them an upper hand for both open and enclosed storage facilities. And, this could impact a lot of convenience in your operations. Besides, it will also eliminate the costs of hiring or buying different types of forklifts each time you are shifting operations to a new location.
With our Liquid Propane Gas forklifts, you are also offered greater freedom in choosing the most suitable machinery for your warehouse. Our company stocks a selection of the best LPG forklift brands like, Caterpillar, Hyster, Mitsubishi, Nissan, Toyota, Manitou, Komatsu, Still and TCM. Since these brands also come in various models, we can help you pick the right machinery for the particular operations that you are involved in as well as your budget.
Cost-Effective
Investing on an LPG forklift could also save you so much money, which can be channeled to other operations of your business. There is usually very little upfront costs related to Liquid Propane Gas forklifts considering that you will not need any additional accessories for using the machinery like, expensive charging systems for electric forklifts. Besides, LPG forklifts are relatively affordable than diesel and gasoline forklifts in terms of the initial and maintenance costs. In this way, you will be saving money while also enhancing the efficiency of your activities.
Spare Parts and Components are Readily Available
Choosing a Liquid Propane Gas forklift will also save you from the humiliation of running up and down in search of spare parts.  Besides, forklifts, our company also deals in a wide collection of spare parts for all models of Liquid Propane Gas forklifts. All the products are always available and ready for delivery at the request of every client across Singapore.
We can also offer you professional forklift repair services in case your machinery is experiencing problems. Our expertise and experience in forklift repair gives us a better position to always diagnose and solve problems fast and effectively for lasting solutions. We can also deliver the best warehouse equipment to help make your operations more efficient.
When looking for the best LPG forklifts for hire and sale in Singapore, Singapore ForkLift Service is the right dealer to always turn to. Talk to us and, we will no doubt deliver the perfect LPG forklift, spare parts, warehouse equipment and repair services to suit your job and budget.