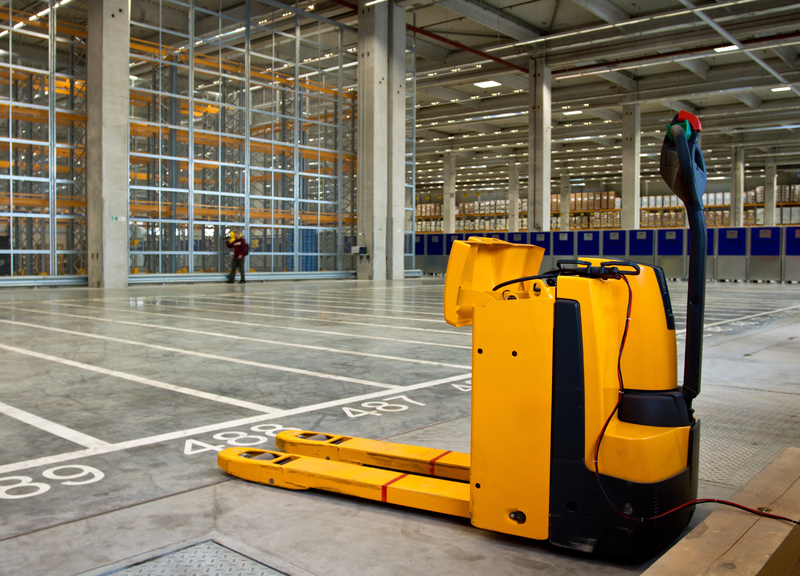 True to their name, electric forklifts operate on electricity, which has considerable advantages over fuel-run forklifts. However, they are not directly connected to electricity like other electrical appliances. The machines are equipped with re-chargeable batteries that are linked to the power source to facilitate the movement of engine motors. In terms of power consumption, they are quite efficient and can save you a lot in terms of electricity costs.
Since these forklifts are powered by electricity, most of its components are electrically wired, unlike other forklift types. Besides, they also have cushion tires, which enables them to effectively operate on rough areas without posing any risks to operators or the environment. All these are benefits that you can only enjoy if you choose the best quality electric forklift.
Singapore ForkLift Service is the right place to buy or rent an electric forklift. We deal in a wide range of electric forklifts that can serve diverse applications with regards to handling materials in warehouses and other sites. Our goal is to provide the best options for forklifts that can meet the shifting market demands. Despite the top notch quality of our products, we still guarantee the most competitive rates for unrivaled affordability.
Advantages of Electric Forklifts
There are several reasons why most warehouse operators in Singapore are opting for electric forklifts in their businesses. The following are key attributes of electric forklifts, that give them an upper hand in the market;
Ideal for Indoor Applications
Electric forklifts are highly recommended for handling goods in enclosed environments. This is because, they are usually less-noisy, clean and also emit no harmful substances to the environment. With proper care and use, an electric forklift can maintain better quality of air in your warehouse even if used for longer hours. Due to the lack of harmful emissions from these machines, they contribute to better workplace safety, which could also impact improved productivity.
Electric forklifts can also be ideal for handling goods in cold storage facilities or areas where there is need for maintaining low temperatures. This is mainly because, they do not produce heat that could hike temperatures in the workplace. However, you should be keen when using the machine in these kinds of areas to avoid exposing delicate components to wetness since that might create short circuit and hinder performance.
Longer lifespan
Electric forklifts can also last for quite a longer time than most common types of forklifts in the market. The fact that they have very minimal to no harmful emissions plays an integral in protecting the engine and other parts of the machines. Coupled with the durable construction of the forklifts' frames and other parts, electric forklifts have an extended lifespan, which makes them very economical for handling goods in both small and large-scale establishments.
But, it should be noted that forklifts, just like other machines, require proper and regular maintenance in order to remain in the best working state. The movable parts of the machine should be regularly cleaned and greased. Besides, it is also important to always use the forklift within the given parameters in order to avoid frequent hitches. This includes not exceeding the recommended load capacity.
Available in diverse Brands
We provide a wide range of electric forklift brands that you can select based on personal preferences and budget. The main brands of electric forklifts that we offer include, Caterpillar, Crown, Hyster, Mitsubishi, Komatsu, Manitou, Nissan, Still, TCM and Toyota forklifts. We only stock leading and genuine forklift brands that guarantee better performance and efficiency. All these electric forklift brands are available in diverse models, from where we can help you choose the right match for your facility as well as budget.
Energy-efficient
Electric forklifts are also a good choice for cutting down energy and, the overall costs of handling materials. Compared to LPG, gasoline and diesel forklifts, electric forklifts consume very low power. Provided the batteries are fully charged, you can use the machine for quite a longer period without connecting it to electricity. In fact, a fully charged electric forklift battery can run for up to 12 hours. During this period, there will be no electricity used, thereby significantly reducing electricity bills. If accorded proper care, the battery can last for even five years. This can help you a great deal to reduce the costs of operations conducted using the forklift.
Simple Control and Safety Features
Electric forklifts are designed with advanced systems but, easy-to-use control features for greater convenience in operating the machines. The machines come with simple manuals that operators can easily understand and apply when using them. Besides, they also have ergonomic construction to make sure that drivers are safe and properly cushioned from common risks. Besides, some functions of the forklifts are automated to give operators an easier time. In fact, even the mechanical design of electric forklifts is not sophisticated like in other forklift types.
In order to deliver the ultimate solutions for electric forklifts, our company also offers a wide range of quality spare parts. Our electric forklift spare parts are acquired from leading brands in the market and, always guarantee enhanced performance and efficiency. Since we offer a variety, there is no doubt you can always get the best match for the machinery that you have. And, the spare parts are readily available for delivery whenever you need them.
Whenever your electric forklift is experiencing problems, we can also come to your aid and deliver lasting solutions. Our company has a team of well-trained and experienced engineers that can professionally address all kinds of hitches on forklifts. Our forklift repair services is the most convenient and economical option for keeping the machines in good condition while also increasing their lifespans. Our engineers work round-the-clock and, can always be dispatched to operate on your electric forklift on short notice.
Apart from electric forklifts, spare parts and repair services, we also provide a wide range of warehouse equipment. Do not hesitate to talk to us for the best electric forklifts for rent and sale in Singapore.