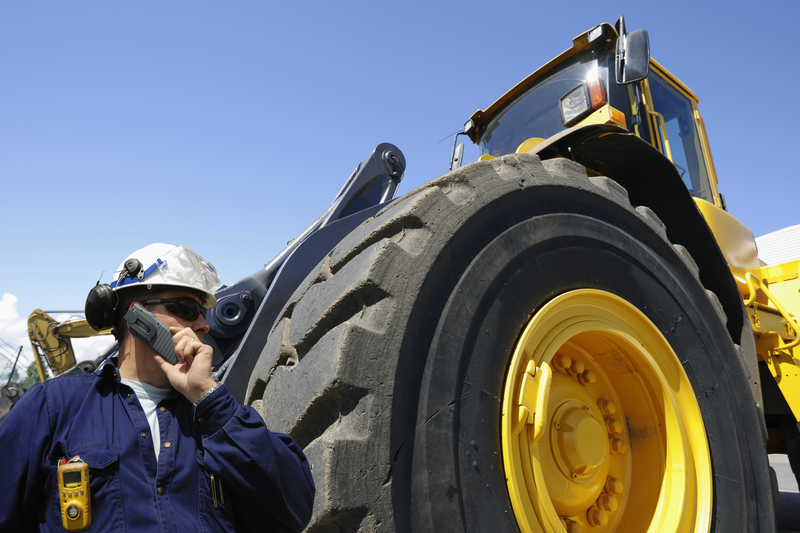 A Rough Terrain forklift is the most suitable machinery that you need for handling materials and goods in harsh working conditions. These are the perfect forklifts for loading, offloading and moving materials on uneven surfaces or work sites. Rough Terrain forklifts are built to handle tough jobs in the worst environments characterized by rugged terrain, mud, pot holes and other unpleasant ground features. Despite the working conditions, these forklifts can still deliver the best performance with the least chances of risks.
When looking for Rough Terrain forklifts, Singapore ForkLift Service is the ultimate place to visit. Our company has spent many years reviewing various forklifts and, put up a great selection that will truly match your needs when it comes to handling materials and goods. We strive to deliver a wide range of options to enable you get just the right pick for your business and budget. Even with the high quality and diversity of our products, we are still keen on costs to enable our customers get the best rough terrain forklifts for less.
Our main goal is to offer ideal forklift solutions that can effectively meet the varying demands of warehouse operators as well as workers in other sites. And, that is why we also have a dedicated team of Customer Care representatives to offer proper guidance to all customers when shopping for forklifts. Despite you needs and budget, we will always make sure that you are able to easily get the right rough terrain forklift for sale and hire in Singapore.
Advantages of Rough Terrain Forklifts
Owing to the numerous forklift options in the market, we understand that it could be a bit challenging for you to get the right machinery for your operations. The following are key reasons why you should consider buying or hiring our rough terrain forklifts;
Versatile
The versatility of our rough terrain forklifts is a great feature that can impact lots of benefits to your business. The machinery mainly come in two options that you can choose from depending on the condition of the workplace. We offer Rough terrain forklifts with larger tires, which are recommended for use in sites with potholes and uneven surfaces like, building and construction areas. On the other hand, you can also opt for our 4-wheel off road rough terrain forklifts for handling goods on muddy or wet and hilly areas.
Considering the unique designs of our rough terrain forklifts, they can always deliver greater performance outdoors. Although the sizes usually vary from one model to another, these machines can effectively handle varying weight combination even in narrow spaces. As a result of this, they are usually very convenient in a wide range of outdoor goods handling applications. And, we can always assist you in choosing the most suitable model for your workplace for greater convenience and efficiency.
Our rough terrain forklifts also offer great options for fuel, which means you can always select a machine that runs on the particular fuel of your choice. We offer both diesel, LPG and gasoline-powered rough terrain forklifts. Although these could have slight variations on the costs of fuel, all the models are crafted with advanced fuel-saving functions to ensure very low consumption. But, we can still help you in choosing a more efficient and Eco-friendly rough terrain forklift for your business.
Strong and Powerful
Since rough terrain forklifts are built for harsh working conditions, they are accorded strong construction. The frames and other components of these machinery are designed from very durable materials that can withstand damage and corrosion under tough working conditions and different weight capacities. However, it should be remembered that the machines have different load capacity and height limits, which you can choose based on the kinds of applications that you intend to engage in as well as available space.
In order for these forklifts to deliver greater performance, they are also accorded very powerful engines that can effectively run for long hours regardless of the condition of the workplace and environment. In fact, most of the rough terrain forklift models that we offer can effectively handle loads of up to 4.5 tonnes or more with a forward and vertical reach of 7 and 12 meters respectively. For convenience, we can assist you in choosing a rough terrain forklift that can effectively handle the expected workload in your site.
Offered in a Choice of Leading Brands
Our company is committed to unrivaled customer satisfaction and, that is why we always strive to deliver a selection of leading rough terrain forklift brands. It is only from our company that you can always get a wider selection of the best forklift brands in the market under one roof. The main rough terrain forklift brands that we offer for rent and sale include, Komatsu, Caterpillar, Manitou, Mitsubishi, Toyota, Nissan, Still, TCM, Hyster and Crown. Due to the slight variations in features, our engineers can always assist you in choosing the best rough terrain forklift brand for your needs and budget estimates.
Similar to other machinery used in handling goods and materials, forklifts can also succumb to problems that might require replacement of parts, maintenance and repairs. Even in such events, we are also prepared to deliver the best quality spare parts and services to ensure that your machine is running as expected. We stock a collection of spare parts that can be used in fixing problems as well as improving the performance of the forklift for greater reliability in handling materials.
In case of any hitch with your rough terrain forklift, we can always dispatch a team of engineers to your work-site for thorough inspection, diagnosis and repairs. Our engineers are trained and have many years' experience in forklifts to always deliver professional workmanship so you are never faced with common forklift problems.
It is only at Singapore ForkLift Service that you are always guaranteed high quality, affordable and dependable rough terrain forklifts for hire and sale. Talk to us for the best rough terrain forklifts, spare parts, warehouse equipment and repair services Singapore.