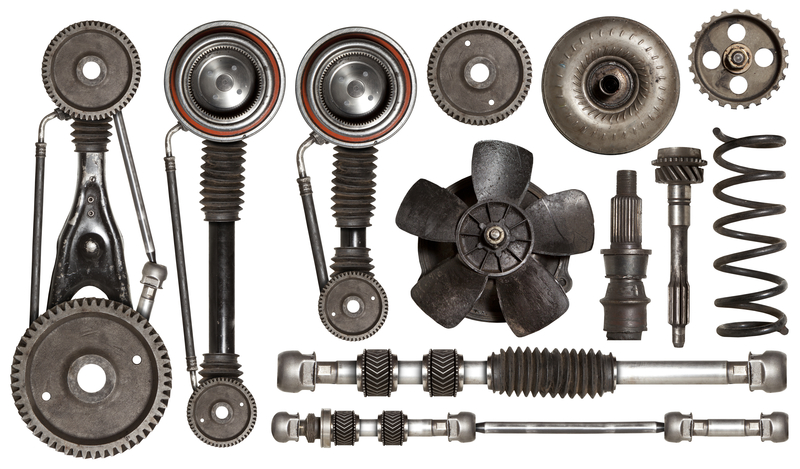 Forklifts are important machinery for handling goods and materials in warehouses, distribution centers, logistics companies and also construction sites. Just like other kinds of machinery, they could also sometimes develop hitches as a result of wear and tear or defects in some components. Whenever such cases are experienced, you will need spare parts for replacement as well as fixing the problems to bring the machinery back to life. However, you can only achieve the best results with quality spare parts.
At Singapore ForkLift Service, we offer a wide collection of quality forklift spare parts that can be used for replacements as well as improving the general performance of the machinery. Since forklifts handle varying weights in different kinds of environments, we always source for durable and efficient spare parts that will not only deliver better performance but, also enhance the longevity of the machinery. Besides, our forklift spare parts are also offered at very affordable rates that can be easily accommodated in your budget.
We have spent many years reviewing various forklift spare parts in the market and, this has enabled us to deliver a selection of the best components for all types and brands of forklifts. Our goal is to make sure that you can always find the right spare parts that are compatible with the particular type and brand of forklift that you have. Our company also has engineers to help you with the replacement of parts and other forklift repair procedures. In this way, you will always be able to easily find the best solutions whenever the machinery develops a problem.
Huge Selection of Forklift Spare Parts
Our company is always committed to offering the best quality products in a wide range of options so that you can easily find the most suitable spare parts to suit your needs. We understand the varying needs of customers when it comes to forklift spare parts and, are ready to deliver just the right ones for your machinery. In fact, there are various kinds of forklift spare parts that you can get from our company to keep the equipment in the best working condition.
The wide range of forklift spare parts that we provide have been tested and proven effective and, highly efficient in various forklifts. In fact, we always strive to deliver parts that can be used in diverse forklifts so your work is never installed simply due to lack of spare parts. Some of the main spare parts for forklifts that we provide include;
Forklift engine spare parts
Cushion and pneumatic tires for forklifts
Connectors and Contactors
Switches
General forklift parts and accessories
All the forklift spare parts that we provide are directly acquired from the authorized manufacturers, thus, there is always a guarantee of genuine and quality products. Even if you may not be sure of the right spare parts for your forklift, our engineers are always ready to offer the required assistance. We will always help you in choosing the most suitable spare parts for your forklift for the best results.
Why Choose our Forklift Spare Parts
Besides the huge selection of forklift spare parts that we offer, there are lots of other reasons why you should always acquire the items from our company. The following are more reasons to acquire forklift spare parts from Singapore ForkLift Service;
The Best Quality Forklift Spare Parts
Our company's main focus is provision of durable and efficient products that can effectively meet client demands. To achieve this, we always make sure that all spare parts are approved fit for use in forklifts before any is delivered to you. Besides, our spare parts are also constructed from durable materials to enhance the lifespan of your forklift. In fact, all our products bear a mark of quality for guaranteed performance in your machinery.
Considering there are various kinds of forklift types and brands in the market, we stock a huge selection that are compatible with all these options. Our spare parts can be used in both electric forklifts, Internal Combustion forklifts, Diesel forklifts, Gasoline forklifts, Liquid Propane Gas forklifts, Compressed Natural Gas forklifts, VNA forklifts, Telescopic forklifts, Container forklifts, Truck Mounted forklifts, Rough Terrain forklifts and Side Loaders.
For the ultimate solutions, we also stock spare parts for leading forklift brands including, Komatsu, Toyota, Manitou, Nissan, Hyster, Crown, Still, TCM and Caterpillar forklifts. For all these brands, we always make sure that the spare parts are obtained directly from the manufacturers.
Whenever you acquire a forklift spare part from our company, you can also hire our engineers for repair and maintenance. This will not only save you a lot of time but, also ensure that the job is done right. Even though tasks like, forklift parts replacement could seem quite simple, it is always advisable to let an expert handle the operations for the best results. And, that is why we have engineers at your disposal.
All our engineers are trained and have many years' experience in forklift repair and maintenance. This has enabled us to always deliver professional workmanship in every project. Depending on the type or brand of your forklift, we can conduct proper inspections, diagnosis of the problem and deliver tailor made solutions. Even if your forklift may not be experiencing problems at the moment, we can still schedule regular maintenance to keep it fit for operations. With proper forklift care and maintenance, the machinery will not frequently experience hitches, thus, preventing unnecessary downtime for increased productivity.
Friendly Customer Service
We understand the challenges that most people are usually faced with, especially when looking for forklift spare parts. And, we would never wish that any of our customers go through a similar experience. Therefore, we have a Customer Service team working round-the-clock to respond to all your inquiries and concerns with regards to our products and services.
At Singapore ForkLift Service, we also provide the best warehouse equipment that you can rent or buy for efficiency in your operations. Do not hesitate to talk to us for high quality and affordable forklifts, spare parts, warehouse equipment and repair services.