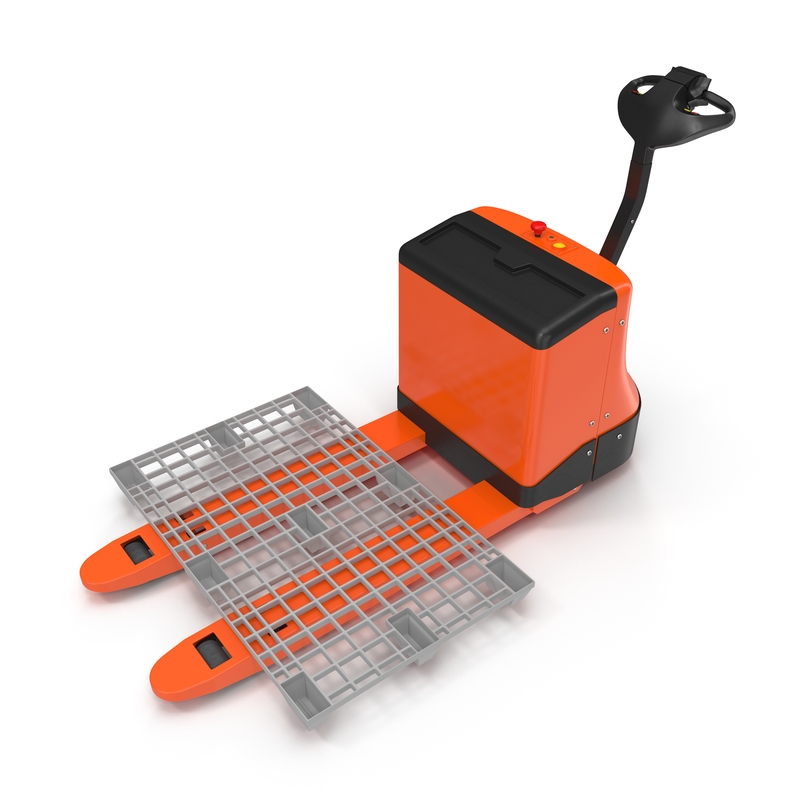 Walkie stackers are the best option that can help you avoid the elevated costs of handling goods and materials in warehouses. Walkie stackers can effectively lift and move varying combinations of weights even in squeezed warehouses. They have minimal components that enables them to easily maneuver narrow spaces, which most compact warehouse equipment cannot. Besides, walkie stackers also have relatively lower upfront costs, which could save your business a great deal in terms of operational costs.
Singapore ForkLift Service is the right dealer that can deliver highly reliable and efficient walkie stackers for warehouses as well as other work sites that require lifting and moving of heavy loads. Our company is not only committed to delivering the best quality walkie stackers but, perfect solutions for the safe handling of goods and materials. We stock a huge collection of walkie stackers from where you can easily select the most suitable equipment for your activities and budget estimates.
We always try to dig deeper into the market to find the best selection of walkie stackers that can effectively serve the varying needs of warehouse operators. And, our product portfolio is regularly updated to include even more advanced varieties of walkie stackers for greater efficiency in handling materials. We also have the most competitive rates for walkie stacker rentals as well as walkie stackers on sale so you can always get the right equipment without spending more.
Why Choose our Walkie Stackers
There are quite a number of reasons why you should consider obtaining our walkie stackers. The following are key benefits of our walkie stackers, which give them an upper hand above several other warehouse equipment;
Strong Construction
Our walkie stackers are accorded sturdy construction to ensure that they can handle heavier goods without experiencing any structural hitches. All the bars and frames of the stackers are made from steel, lead and other durable materials that cannot easily bend or break under pressure from different weight combinations. With proper use and care, these equipment can last for quite a long period of time without elaborate maintenance procedures. This will also ensure improved productivity for your business.
Impressive User-safety and Maneuverability Features
There is also greater safety in using our walkie stackers. They have handles for use in easy steering of the machine to the required directions. The handle is placed at a low and strategic position that is easily accessible to the operator. Other control features are also closely positioned to the handle to avoid strain on the part of the user. Operators can also enjoy better front view when using a walkie stacker, which contributes better user and workplace safety.
Unlike other warehouse equipment, walkie stackers do not have any environmental impacts. They neither produce harmful substances nor fumes that could cause pollution. Besides, walkie stackers are also very smooth in operation, thus, no noise in the workplace. Considering all these, a walkie stacker is always a great option for warehouse operators that wish to maintain better air quality and safety in the workplace.
Despite the compact design of our walkie stackers, they are also relatively small in sizes. This enables them to easily maneuver areas with space limitations. In fact, walkie stackers usually require just small spaces for maneuverability, which can help you in increasing the storage capacity of your warehouse. And, with more space for stacking goods and materials, there is no doubt your will experience significant improvement in productivity and returns.
Cost-Effective
We understand the need for every business to cut down operational costs and maximize profits. Therefore, all our walkie stackers are offered at very competitive rates that can easily suit different budgets. Whether you intend to buy or hire a walkie stacker, we have the most pocket friendly rates that you will truly be amazed with. Apart from just the low costs of obtaining the stackers, they also require little maintenance, which will go a long way in reducing your business' operational costs. By choosing our walkie stackers, you are always guaranteed the best money value and higher returns on investments.
Available in Top Brands
Our company's focus on major brands is also another reason to always acquire walkie stackers from us. We stock a selection of top walkie stacker brands that you can choose depending on your budget and preferences. The main brands of our walkie stackers include, Nissan, Caterpillar, Hyster, Crown, Manitou, Komatsu, TCM, Mitsubishi and Still. These are available in several models from where we can help you choose the most suitable match for your operations as well as pocket.
All our products are acquired directly from the authorized manufacturers, hence, no doubt about the quality. In fact, all the walkie stackers are tested and proven efficient by our engineers before any delivery is made. As a result of this, you are always guaranteed an equipment that can deliver better performance and safety in handling goods and materials. We continue to review other brands in the market too in order to provide a wider selection of the best walkie stackers.
Similar to other machines and warehouse equipment, even well-maintained walkie stackers can experience problems due to wear and tear or malfunction in the components. But, that is never a cause for alarm whenever you rely on us because, we also provide highly efficient spare parts compatible with all models and brands of walkie stackers. These are readily available for delivery in the shortest time so you are never inconvenienced.
We also specialize in professional repair and maintenance services for walkie stackers. Our company has adequate engineers that can always be dispatched to your service in short notice. And, you do not have to struggle transporting the equipment to our garage for servicing. Instead, we can always visit and conduct all the required maintenance and repair services right on your workplace.
Get the Right Walkie Stacker for all Warehouse Operations Singapore
At Singapore ForkLift Service, we can always deliver the right walkie stacker for all your material-handling needs. Our company is the ultimate dealer in Singapore to always talk to for reliable walkie stackers, forklifts, spare parts and repair services.