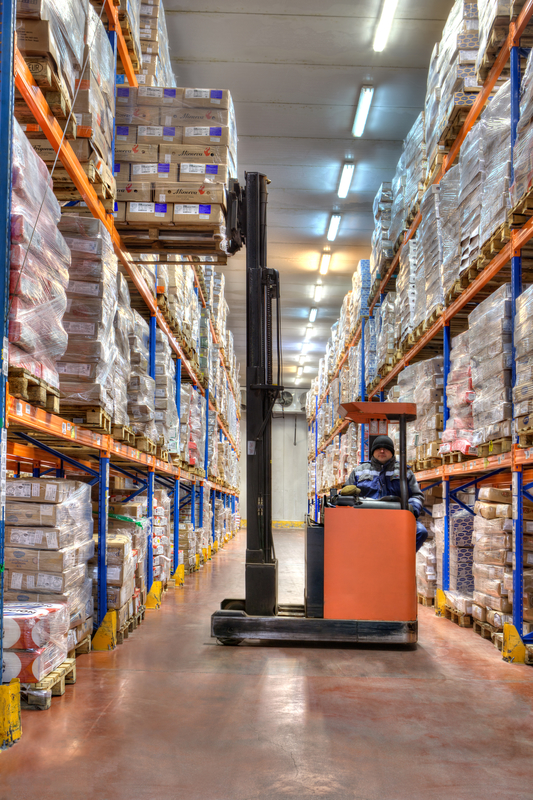 Abbreviated as VNA, Very Narrow Aisle trucks are always an ideal fit for workplaces with space limitations. Their small but, compact sizes enables them to easily maneuver even in smaller aisles, handling varied load capacities. With the advanced technologies in forklifts today, VNA forklifts are offered in various customized designs to suit a wide range of applications in storage facilities, which also makes them versatile.
In order to experience the full-range benefits of VNA forklifts, you need a high quality machinery. And, the most reliable dealer that guarantees high performance and efficient VNA forklifts is Singapore ForkLift Service. Our company provides a selection of VNA forklifts, which you can acquire on hire or buy for your business operations. In every product that we offer, the satisfaction of customers is always given precedence.
Our company seeks to deliver diverse options for Very Narrow Aisle forklifts so that every customer can always find a machine that is well-tailored to their needs and budgetary allocations. All the VNA forklifts that we provide for rent or sale have undergone a series of proper testing for efficiency. And, this has enabled us to always serve our customers across Singapore with a guarantee of the ultimate forklift solutions.
Advantages of VNA Forklifts
Today, VNA forklifts are among the most popular in several businesses in Singapore. And, this only confirms that there is a reason you should also consider buying or renting them. Some of the key advantages of Very Narrow Aisle trucks include;
Effectively Conserves Space
Unlike other forklift types that are bulky and take up a lot of space, VNA forklifts are built for the space-sensitive warehouse operator. These machinery are relatively smaller in size and, can easily handle heavy loads on very narrow spaces without any inconvenience. VNA forklifts have width dimensions of only 1.6m, which enables them to work quite well on limited spaces. This means that you will not need to create a lot of space for operating a VNA forklift, hence, leaving more room for additional storage.
Based on the experiences of most warehouse operators who have used our VNA forklifts, these machinery can enable you to significantly expand the storage capacity of your facility to even 50%. As a result of this, you will be able to cut down operational costs and improve productivity for higher returns on investments.
Customized Features
Another unique aspect of VNA forklifts that makes them a greater force in the market is flexibility in design. Today, there are new and advanced models of VNA forklifts that are made with customized features for greater efficiency in varying workplaces. Depending on your needs, you can either opt for human-driven VNA forklift or automated VNA forklift. Automated models are programmed to operate independently but, you will need additional warehouse equipment and accessories in order to use them in your warehouse.
Even with the narrow widths of VNA forklifts, they can lift goods and materials to varying heights. Depending on the model that you choose, the forklifts can handle materials to heights of up to 15 meters and above. Besides, their load capacities are also quite outstanding with some models able to handle weights of more than 2.5tonnes. Other customized features of VNA forklifts include, ergonomic design, easy-to-use safety functions, greater visibility.
Ideal for both Indoors and Outdoors
Most people usually look at VNA forklifts and think they are only suitable for lifting and moving goods in enclosed and squeezed warehouses. But, that is far from the truth. Our VNA forklifts are built to deliver the same great performance inside as well as outside storage facilities. In fact, the forklifts can work perfectly in smooth and rough surfaces, which makes them versatile. Their large and thick rubber tires can safely handle loads even on rugged terrain.
If you constantly shift work places, a VNA forklift is a great option to consider since it can serve all your applications without compromise. The forklifts are built with strong and sturdy chassis for better stability and better endurance to heavy duty applications. With a machine that can efficiently lift and move goods in varying working conditions, you will always be able to save quite a lot of time while also reducing costs.
Offered in Various Trusted Brands
Whenever you buy or hire a VNA forklift from our company, there is always a variety of options for forklift brands. We do this in order to meet the varying customer preferences. But, our company only provides leading VNA forklift brands that are tested and proven efficient. We offer Caterpillar, Hyster, Crown, Manitou, Nissan, Toyota, Mitsubishi, TCM, Still and Komatsu VNA forklifts that you can select based on your budget and personal preferences.
Since we have dealt with most forklift brands, we have a better understanding of their unique qualities. Therefore, we can also help you in choosing the most suitable VNA forklift brand that can perfectly suit your operations while also reducing costs.
Spare parts and components for Very Narrow Aisle forklifts are not hard to find like other forklift types. We also stock various kinds of high quality parts for all models and brands of VNA forklifts. These are mainly recommended for making replacements in case of tear and wear or malfunction. Besides, we can also provide VNA forklift spares for improving the performance of the machinery.
Our company is committed to full-range forklift solutions and, we strive to achieve this by also offering professional forklift repair and maintenance services as well as warehouse equipment. Our engineers can always be dispatched to fix the forklift right on location in just a short notice. Besides, we can also provide the best warehouse equipment for your business including, electric pallet trucks, tow tractors, order pickers and reach trucks.
The easiest and most reliable dealer to always buy or rent a VNA forklift from is Singapore ForkLift Service. We take pride in the quality and affordability of our products. Talk to us for highly efficient VNA forklifts, spares, warehouse equipment and repair.