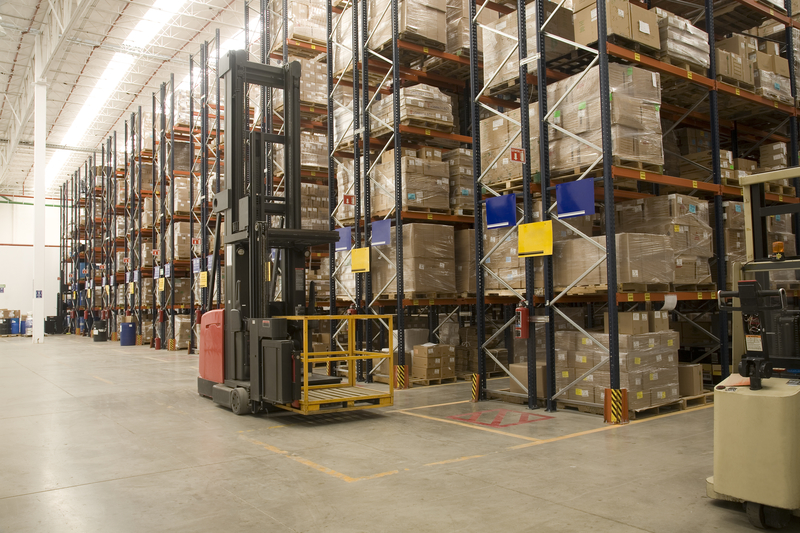 Warehouses are organized facilities for handling materials and goods on regular occasions. Considering the demanding nature of activities involved in warehouses and storage facilities, there are several kinds of machines that you need in order to make the work much easier, less costly and, also complete tasks faster. Although most warehouses mainly depend on forklifts for handling their goods, there are various warehouse equipment that you should also acquire to improve productivity in the workplace.
At Singapore ForkLift Service, we offer a wide range of warehouse equipment that all warehouse operators should also check out and obtain for efficiency in their operations. Our warehouse equipment are mainly aimed at ensuring safety, reducing the workload as well as cutting down operational costs in diverse storage facilities. The warehouse equipment that we provide can also effectively reduce the risks that warehouse workers are usually exposed to when handling goods in various environments, thus, enhancing the workplace safety.
When working in a warehouse or distribution center, we understand that apart from just the safety or workers, time is also of great importance. And, our warehouse equipment can easily help you complete tasks in just a short duration of time. In fact, using our warehouse equipment with forklifts will enable you to significantly reduce downtime since they can safely handle huge loads in a shorter period of time.  As a result of this, they can always go a long way in impacting greater productivity in your establishment.
Our Main Warehouse Equipment
Similar to forklifts, reach trucks are also machines for lifting loads. However, they have two forks at the base to help in ensuring the stability and safety of the equipment and worker. Reach trucks are mainly ideal for stacking goods to ensure safety and order in the warehouse while also eliminating time wastage. As a result of this, they will not only make tasks easier but, also ensure that tasks are conducted fast to avoid inconvenience.
Also referred to as powered pallets, electric pallet trucks are mainly used for pulling materials and goods. These motorized machines are ideal for lifting, reaching and moving heavily stacked goods. It has a handle and platform for users to safely steer the truck forward and backward. Besides, electric pallet trucks are also quite efficient when it comes to energy consumption, which could also ensure greater savings on operational costs for your business.
The Hand Pallet truck is a common warehouse equipment in Singapore. Also called a pump or lift truck, hand pallet trucks are used in lifting heavier pallets for easy transport and movement of the goods. Despite their narrow design, our hand pallet trucks can easily handle heavy loads and maneuver even in smaller spaces. Besides, they are also quite safe and flexible when it comes to lifting and moving materials within the warehouse.
These are considered the most versatile warehouse equipment, with the ability to effortlessly maneuver pallets on almost all directions. They are also very safe with ergonomic cockpits to protect operators. Stand on Pallet trucks are have easy-to-use and reliable control consoles for efficiency and safety. Unlike other warehouse equipment, stand on pallet trucks can easily move heavier loads with the least effort on the part of the operator.
Walkie stackers are the most suitable material handling equipment for indoor applications. Unlike other warehouse equipment and even forklifts, walkie stackers are quite flexible and very easy to operate. Depending on your needs, you can either opt for an electric or manually operated walkie stacker. Besides, they can work quite well in warehouses with space limitations, which make them ideal for both small and large scale storage facilities.
Order pickers are mainly for enhancing accuracy and saving time when it comes to collecting orders in factories and distribution centers. They are mainly for handling goods and materials over short distances at higher speeds. Contrary to most warehouse equipment, order pickers can effectively handle picking of orders in both low, medium and higher levels with greater speeds, as instructed by the operators.
When looking for an ideal warehouse equipment to safely tow and pull materials, a tow tractor is the most suitable choice. Although they cannot lift and stack goods, tow tractors are a great equipment for pulling and moving materials over short distances inside or outside the warehouse. Depending on your needs, you can either choose a stand-in, electric or rider-seated tow tractor. Despite your choice, the equipment can still deliver better performance in various work sites.
The most reliable market place for warehouse equipment in Singapore is Singapore ForkLift Service. Our company takes pride in our proven ability to deliver the best solutions for warehouse and other storage facility operators. We always source for and stock the best warehouse equipment proven effective and efficient in handling materials and goods. In fact, there is so much more that you can always achieve by obtaining warehouse equipment from our company.
Choosing our warehouse equipment always comes with the following guarantees;
High quality and durable warehouse equipment for various applications
Flexible warehouse equipment rental terms
Versatile warehouse equipment for handling diverse load combinations in varying working conditions
Dependable warehouse equipment spare parts
Professional warehouse equipment maintenance and repair services
Wide range of the best warehouse equipment brands in the market
Our company is always committed to offering full-range warehouse equipment solutions for the ultimate customer satisfaction. We have a Customer Care team to guide you in choosing the products in order to get the most suitable pick for your warehouse activities and budget. In fact, we are always willing to go out of our way to make sure that every warehouse operator gets the right equipment for guaranteed efficiency in handling goods and materials.
Depending on your needs and budget, we can always recommend and deliver the best warehouse equipment for sale and rent. You can also talk to us for the best selection of forklifts, spare parts and repair services Singapore.