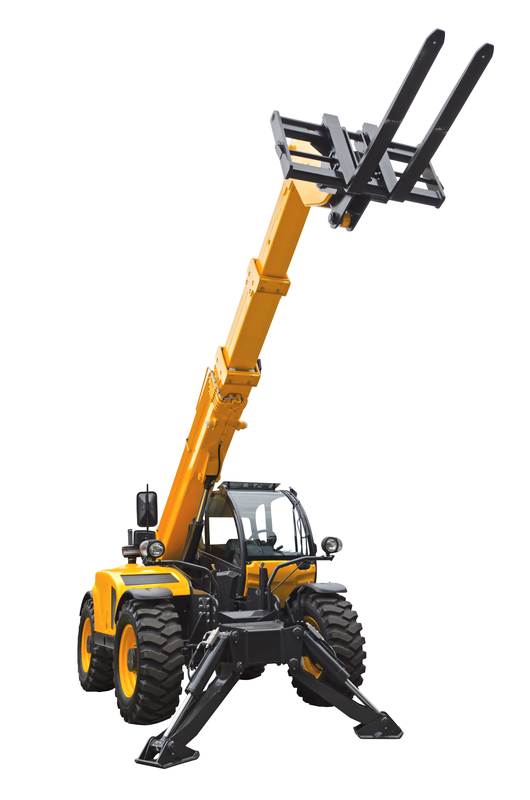 Commonly called telescopic handlers, telescopic forklifts are among the popular forklift types used in most warehouses across Singapore today. These forklifts are quite unique in design and usually considered bulky, mainly because of the larger and bigger cranes they are equipped with. However, this bulkiness gives the machinery an added advantage, enabling it to easily handle much heavier goods and materials than most standard forklifts. Besides, it also offers users the opportunity to stack more goods, thereby making it quite productive.
In case you are looking to buy or rent a telescopic forklift, Singapore ForkLift Service is the ultimate place to always visit.  We offer a wide range of telescopic forklift solutions to enable you get just the right fit for your warehouse and budget. Our company takes pride in the provision of quality forklift products that can meet diverse customer demands. In fact, we always strive to deliver a selection of the best telescopic forklifts from where you are able to easily get the right pick for handling your goods in safety and, also without spending more.
Owing to the unique design of our telescopic forklifts, they can serve quite a wide range of applications that most forklifts cannot achieve. These forklifts can double up as cranes, which enables it to effectively handle high load capacities that most regular forklifts cannot efficiently handle. Our company stocks a wide range of telescopic forklifts for hire and sale that you can easily acquire for your business or temporary material handling operations.
Advantages of Telescopic Forklifts
There are various reasons why most people often prefer using telescopic forklifts. The following are some of the main advantages of telescopic forklifts that make them a force to reckon with in the market;
Strong and Durable
There is so much work that is put into the construction and design of telescopic forklifts. It is equipped with an extended boom and anchor, which enables it to effectively handle huge load capacities with so much ease. The components and parts of the machinery is carved from very strong materials that can withstand varying loads. Although the models vary, there are telescopic forklifts that can handle goods and materials of up to more than 3500kgs.
Due to the durability and strength of telescopic forklifts, they will not bother you with lots of maintenance. In fact, the machinery can last for quite a long time without any cases of frequent breakdown. And, this also impacts lower operational and maintenance costs, thus telescopic forklifts can be very economical for use in businesses.
Great for outdoors
The sturdy and bulky construction of telescopic forklifts make them a great option for handling materials and goods in open warehouses or outdoors. The extended boom and lifting anchor on the machinery makes them to be very bulky, which can sometimes limit operations in enclosed establishments. These forklifts cannot be efficient for indoor goods handling but, are quite effective in warehouses where there is adequate space.
In open spaces, telescopic forklifts can be very productive and also time-saving due to their ability to handle huge weight capacities in a short time. The forklifts usually have optional 2WD or 4WD, which enables them to perform even in rough terrain and harsh environmental conditions. In fact, this forklift can deliver the same great performance in varying working conditions and surfaces without experiencing any hitch.
Available in different Brands
Another advantage of choosing our telescopic forklifts is, they come in a wide range of top brands. We understand the concept of brands when it comes to forklifts and, have made sure that you can always get the best selection. Our company sources for high quality telescopic forklifts from leading brands in Singapore to enable you get the best value for money. Some of the main telescopic forklift brands that we deal in include, Manitou, Mitsubishi, Nissan, Toyota, Caterpillar, Hyster, Crown, TCM, Still and Komatsu.
Having been in the industry for many years, we understand the performance and applications of each of these brands. As a result of this, we will be able to advise you appropriately on the most suitable telescopic forklift brand that can effectively serve all your needs. Our goal is to deliver the best telescopic forklift brands that guarantee efficiency and reliability in handling materials and goods.
Cost-Effective
Our telescopic forklifts is also a great way to save costs of handling goods in warehouses. Due to extended boom and anchor, this machinery can handle large amounts of goods at once and also within a short time. When you are able to safely move heavy loads within a short time, there will be greater improvement on productivity. Besides, this forklift also has impressive fuel saving features to ensure low consumption. As a result of this, you will also be able to cut down operational costs.
Unlike most types of forklifts whose spare parts and components are not very easy to find, our company offers quality telescopic forklifts that you can always acquire at any time of need. We stock a wide range of spares that can be used for repairs and maintenance whenever the machinery develops a problem. The parts that we provide are sourced from trusted brands and compatible with all models of telescopic forklifts.
After obtaining the particular telescopic spare parts that you need, we also have engineers that can help you in fixing or installing them onto the machinery. Our engineers are well-trained with many years' experience in forklift maintenance and repairs to always deliver professional workmanship. Besides, our services are very reliable and can, always be delivered on short notice right on location so your operations are not stalled.
Our company can also deliver quality warehouse equipment to assist with handling materials and goods. We offer various kinds of warehouse equipment including, reach trucks, electrical pallet trucks, tow tractors, order pickers, stand on pallet trucks and hand pallet trucks.
For the best selection of high quality and fairly priced Telescopic forklifts for hire and sale in Singapore, do not hesitate to talk to us.