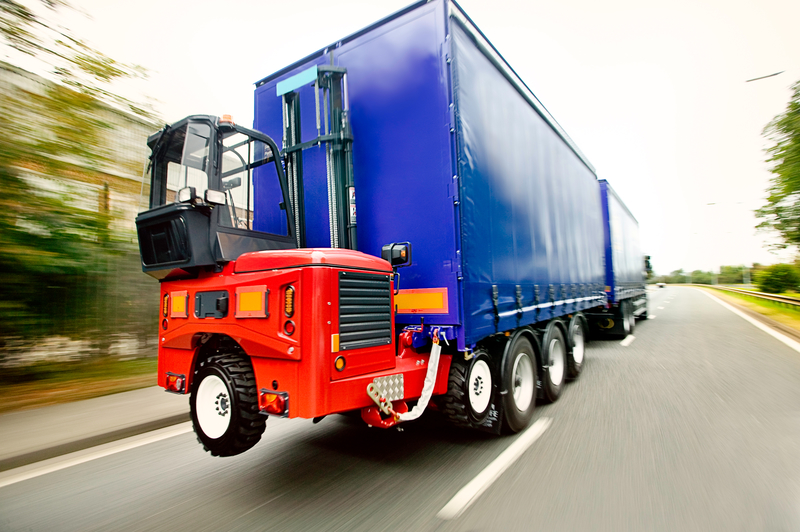 Truck Mounted forklifts are an essential goods handling machinery used in almost every industry today. As the name suggests, these forklifts can be set up on trucks to facilitate easy handling of materials and goods in various workplaces. In fact, truck mounted forklifts are the most suitable for transportation and storage businesses that keep shifting from one workplace to another. The fact that they can be mounted on trucks makes them quite flexible when loading or offloading goods in various locations.
At Singapore ForkLift Service, we are the right dealer that you can always rely on for reliable and efficient truck mounted forklifts for rent and sale in Singapore. Our company deals in diverse models and options for truck mounted forklifts from where you can easily find an ideal pick for your business. The truck mounted forklifts that we offer are quite versatile and can serve a wide range of applications in handling goods and materials in diverse working conditions.
We always conduct proper reviews of various kinds of truck mounted forklifts in the market to ensure that our customers are offered the best selection. Our commitment has always been offering products that can meet diverse customer needs in terms of handling materials and budgets. And, we continue to expand our product categories to include even more varieties of truck mounted forklifts for the ultimate customer satisfaction.
Advantages of Truck Mounted Forklifts
Truck mounted forklifts have several advantages over most common forklift types. And, these are the reasons many warehouse operators today prefer them over other standard forklifts in the market. The following are some of the key advantages of truck mounted forklifts;
Easy operation and maneuverability
Unlike most conventional types of forklifts, truck mounted forklifts are usually very light in weight. And, this makes it quite easier to mount and un-mount as well as transport them on trucks to various locations for use. Setting up the machinery on a truck is quite easy and fast, within just a matter of minutes. With this forklift, drivers do not have to wait for forklift operators to come and do the loading or offloading.
In fact, truck mounted forklifts can even be operated by the truck drivers themselves, provided they are trained on how to work with the machinery. As a result of this, you will be able to save time spent on loading and unloading materials, which could go a long way in improving the productivity in your business. Besides, the machinery are relatively smaller in size, which enables them to easily maneuver even in narrow spaces without difficulties.
Flexible
Truck mounted forklifts also offer so much freedom when it comes to handling materials and goods. Since the machinery can be easily attached and detached from trucks, they can serve in permanent warehouses as well as temporary goods handling applications. In case you need to load or offload cargo from trucks in far flung areas outside your facility, you can simply attach and transport the machinery with you for use whenever you get to your destination.
Besides, truck mounted forklifts can effectively handle goods both indoors and outdoors. Our truck mounted forklifts also come in numerous powering options. We offer forklifts that are run on diesel, electricity, gasoline and other sources of fuel that you can also choose from depending on what suits your budget and environment. Another aspect of flexibility is the fact that these machines can efficiently handle varying weight combinations.
Safe and reliable
There is always greater safety associated with using truck mounted forklifts. The machines are equipped with special features for safely attaching them onto the back of trucks. It is designed with forks that can users can easily slide under the bed of the truck for transportation to the loading or offloading zone. These forks are secured with latches, chains and hooks to keep the machine in stable position whenever the truck is moving.
Truck mounted forklifts also have special features that are compatible with most trucks so you do not have to acquire other additional equipment or accessories to use them with. On the other hand, they are also accorded an ergonomic construction to make sure that the operators are well-protected against risks of injuries or other accidents that might occur during work. They have comfortable cockpits, better driver visibility and other safety features.
Economical
Our truck mounted forklifts is also a good way to safely and efficiently handle materials with the least operational costs. Since they can be easily transported to various loading and offloading stations, you will not need to buy or rent different kinds of forklifts when shifting workstations. On the other hand, the forklifts can be easily operated by the truck drivers, which could help you reduce the number of workers and, eventually, operational costs.
Truck mounted forklifts can be used in picking up and offloading goods even in areas without forklifts since you can easily mount and transport it with you on the trucks. This can be a great advantage for your business since you will not have to hire forklifts when working in areas where there are no such systems, which could save a lot of money.
Available in numerous top Brands
Our truck mounted forklifts can also be obtained in various leading brands like, Caterpillar, Hyster, Crown, Manitou, Mitsubishi, Toyota, TCM, Still, Nissan and Komatsu. Our company always sources for the best truck mounted forklift brands in the market for greater money value and reliability in handling materials and goods. And, we can always assist you in choosing the best truck mounted forklift brand that can effectively suit your budget and needs.
In case you already have a truck mounted forklift, we can still deliver the best quality spare parts and professional repair services whenever the machinery is experiencing problems. Besides, our company also deals in a wide range of warehouse equipment, which you should consider obtaining to make your operations less strenuous and faster.
Simply talk to us for highly reliable and affordable Truck Mounted forklifts for rent and sale in Singapore.