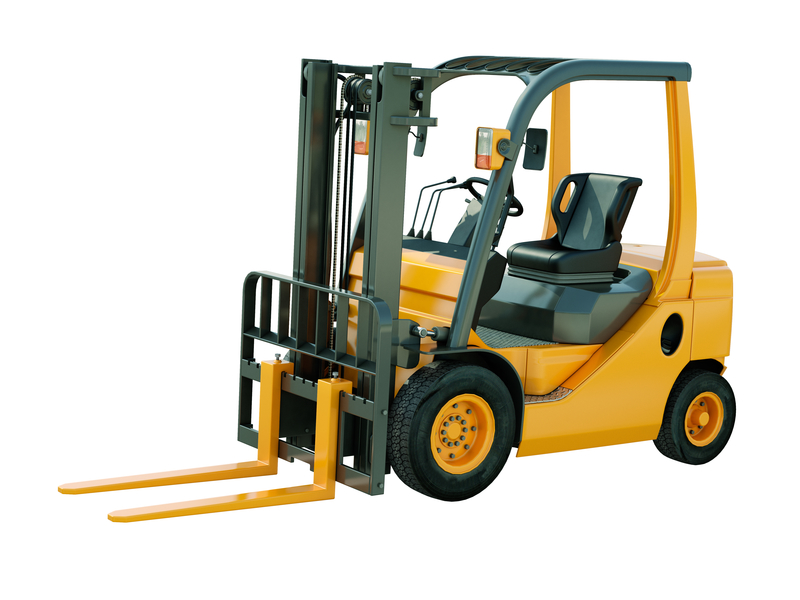 Of all the various popular forklift brands, Still forklifts are described as the most sustainable. This is due to their low energy consumption, durability and Eco-friendly designs. Still forklifts can enable you to easily maximize productivity, cut down energy costs while also conserving the environment. Even if they are used for longer hours every day, Still forklifts can maintain better performance with the least environmental impact.
At Singapore ForkLift Service, we understand the diverse needs of clients when it comes to forklifts. As such, we strive to deliver a wide range of options for Still forklifts from where you can easily get the perfect fit for your work and budget. Our company deals in diverse Still forklift models with unique safety and efficiency features. We can always deliver the best quality Still forklifts for sale and rental at fair rates that you will truly love.
In order to cater for even more customers, we constantly review and update our product portfolio to include all the advanced varieties of Still forklifts. Despite the efficiency and affordability of our Still forklifts, quality is never compromised. Our products are all obtained directly from the relevant manufacturers, hence, a guarantee of outstanding performance and reliable customer service in every package.
Benefits of Still Forklifts
Choosing the best Still forklift usually comes with numerous benefits not only to the operators of the machinery and facility but, also the environment and overall business performance. Some of the key benefits of Still forklifts include;
Safe and Efficient
The design of Still forklifts integrate various safety features aimed at ensuring the protection of those operating the machinery, workplace as well as the surrounding areas. These forklifts are ergonomic, which safe guards the driver and other people working around the machinery from risks like, injuries. The durable construction of our Still forklifts also makes them safer even when working under harsh conditions. When your workers feel safer, there is no doubt productivity will improve.
Still forklifts are known for products with very low environmental impacts. With regards to pollution, these forklifts can cut down carbon emissions by up to 60%. Besides, they are also equipped with noise reduction features to ensure that they can always deliver great performance in varying work conditions.  Coupled with the low energy consumption of these machinery, there is always greater efficiency in using them.
Choice of Forklift Load Capacity and Height
We understand that forklifts have various applications in warehouses, building and construction sites and other areas where goods are handled. Thus, we offer Still forklifts with different load capacities and mast heights. Our goal is to make sure that every customer is able to get the most suitable forklift for handling different workloads in their establishments. We have forklifts for handling both small, medium and large tons of materials and goods.
Since work spaces usually vary from one facility to another, we also provide Still forklifts on various heights that you can select based on the size of your warehouse and other expectations. These are features that you will find in all our Still forklifts for sale and rent. We also have experts to guide every client through the process of choosing the best Still forklift from the diverse options offered.
Diverse Types of Still Forklifts
Meeting varying client needs is a factor that we always give a lot of consideration in every forklift product and service that we provide. Our company stocks various types of Still forklifts so that every customer can always get the right match for their expectations. These range from electric forklifts, gasoline forklifts, rough terrain forklifts, side loaders, container forklifts, diesel forklifts, LPG forklifts to several others. For informed decision making, our Customer Care assistants can help you understand the different features of every forklift type. We are committed to making sure that every customer can always get the best type of Still forklifts without a lot of effort.
Another reason to consider buying or renting a Still forklift is, the spare parts are very easy to find. This means that your operations will not be halted simply because of a missing forklift component. We offer the best quality Still forklift spare parts that that can always be delivered to you on short notice. The forklift components that we provide are carefully tested and proven compatible with all the features of the machinery for convenience.
Whenever you acquire a spare part, we also have engineers to deliver professional repair services. All our engineers are trained with many years' experience in handling forklifts, hence, can perform effective forklift inspection, diagnosis and repairs to restore it to the best condition. We can always visit your work site to conduct all these operations in just a short time so your work is not compromised. During these procedures, our engineers will also give you tips on how to take proper care of the machinery.
The Still forklifts that we provide are also compatible with most warehouse equipment. In fact, we have various Still warehouse equipment that you can also acquire for greater efficiency in handling goods and materials. The main warehouse equipment that are readily available for delivery include, reach trucks, electric pallet trucks, hand pallet trucks, stand on pallet trucks, walkie stackers, tow tractors and order pickers. Depending on your needs, you can either choose to obtain the Still forklift and warehouse equipment together or separately. Our consultants can assist you in choosing the most suitable warehouse equipment for your operations.
The most reliable dealer that can always deliver quality Still forklifts for sale and rental is Singapore ForkLift Service. We go the extra mile to source for highly durable, energy efficient, safe and affordable Still forklifts. Our Still forklifts can serve diverse applications in industries as well as small sized storage facilities.
Besides the diverse models and types of our Still forklifts, we also stock quality spare parts and warehouse equipment. For urgent or scheduled forklift repair services, our engineers are only a call away.  We can help you find the best Still forklift to buy or hire in Singapore.